The Nantucket Historical Association (NHA) will host a free Earth Day Celebration on Nantucket with a bike ride through history on Saturday, April 22, 2023. The program will consist of a group bike ride featuring history talks, followed by a family-friendly Earth Day Celebration at the NHA's Pony Field (10 Mill Street).
"We are excited to offer this outdoor programming for islanders and visitors of all ages to enjoy the partnerships and educational resources that our island's non-profits have to offer," says Niles Parker, NHA Gosnell Executive Director.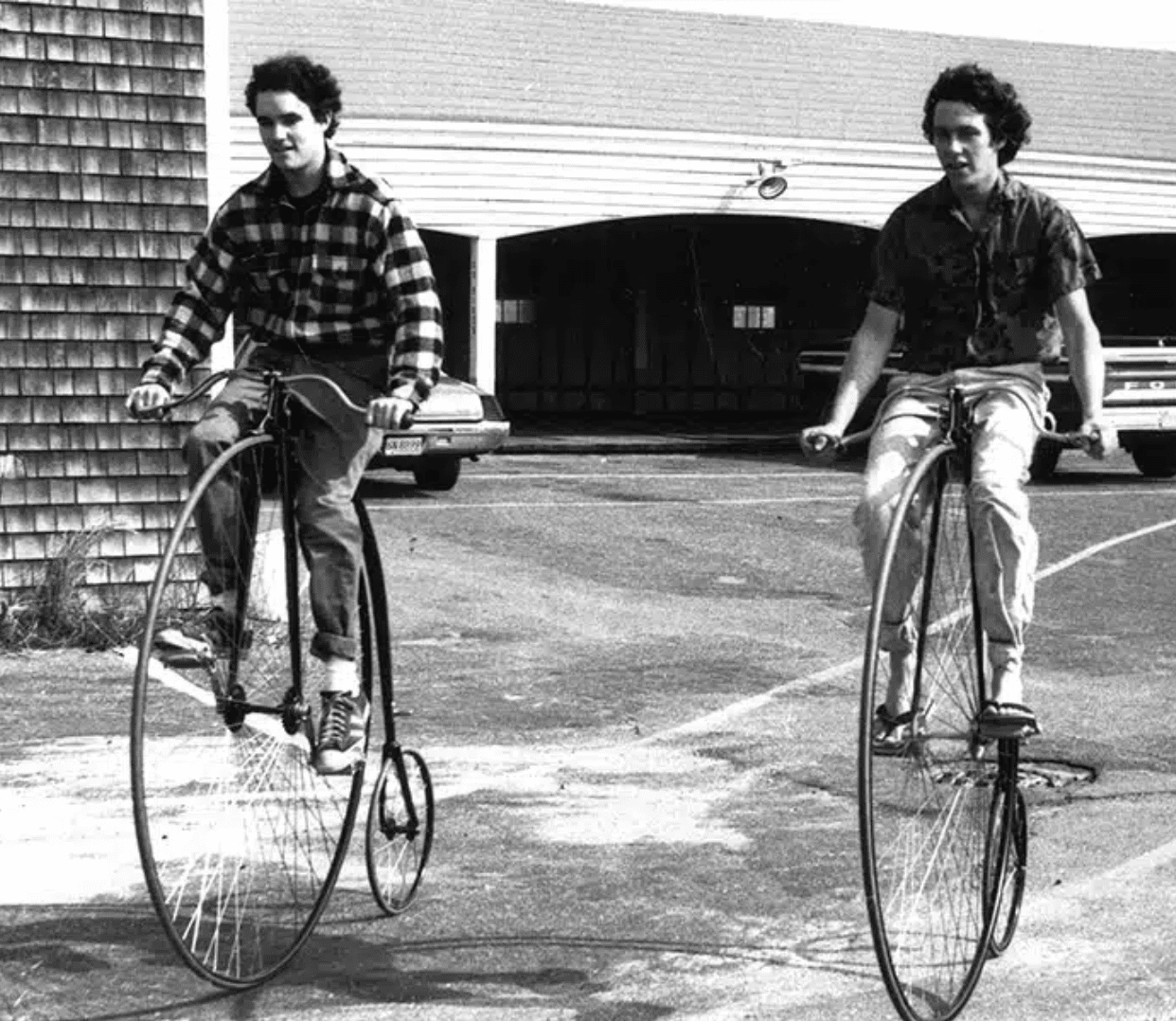 Programming will begin at 9 am at the Whaling Museum, with Harvey Young of Young's Bike Shop talking about the history of bicycles on Nantucket. He will incorporate historic documents from the NHA archive and his family's collection of antique bikes in this show-and-tell talk before riders depart on a guided bike ride. The ride will follow a planned route to the Quaise Asylum Burial Ground in Polpis, where Frances Karttunen and Allen Reinhard will be on-site to talk about the history of the asylum and cemetery as various bikers arrive.
Biking participants will then ride back to town and end at one of the NHA's historic properties, the Eleanor Ham Pony Field, where an Earth Day Celebration will take place. Families unable to participate in the bike ride are welcome to join the celebration in the Pony Field from 10:30 am to 12:30 pm. This portion of the program will include educational interactive exhibits, activities, and displays from various island organizations – all promoting appreciation for natural life and the environment.
Participating partners include ACKlimate Nantucket, Egan Maritime Institute, Linda Loring Nature Foundation, Maria Mitchell Association, Nantucket Conservation Foundation, Nantucket Garden Club, Nantucket Island Safe Harbor for Animals, Nantucket Shellfish Association, and Young's Bicycle Shop, which will be offering 50% off all rental bikes for any participants in this Historic Bike Ride.

"We hope this multifaceted program will encourage the community to get outdoors and be active, utilize the island's bike paths, and enjoy conservation land while visiting lesser-known historic sites on Nantucket, and learn about unique aspects of the island history such as the recreational bike industry and the Quaise Asylum," says Jocelyn Wong, NHA Community Outreach Coordinator.
The rain date for this event is scheduled for Sunday, April 23, at the same time. To learn more about the NHA's program offerings, visit NHA.org.
The Nantucket Historical Association's mission is to preserve and interpret the history of Nantucket through its programs, collections, and properties, in order to promote the island's significance and foster an appreciation of it among all audiences.