The Nantucket Historical Association (NHA) is collaborating with Nantucket Cottage Hospital (NCH) on new series entitled "A Night of Stories: Tales from Cottage Hospital Nurses" on Tuesday, June 27, 2017 at 6 pm in the Whaling Museum, 13 Broad Street.
This historic look back at our island's hospital will feature some of the NCH's longtime nurses, both current staff members and retirees, coming together for a night of stories to share some of the heartwarming, hilarious, and eccentric tales of nursing on an island thirty miles out to sea.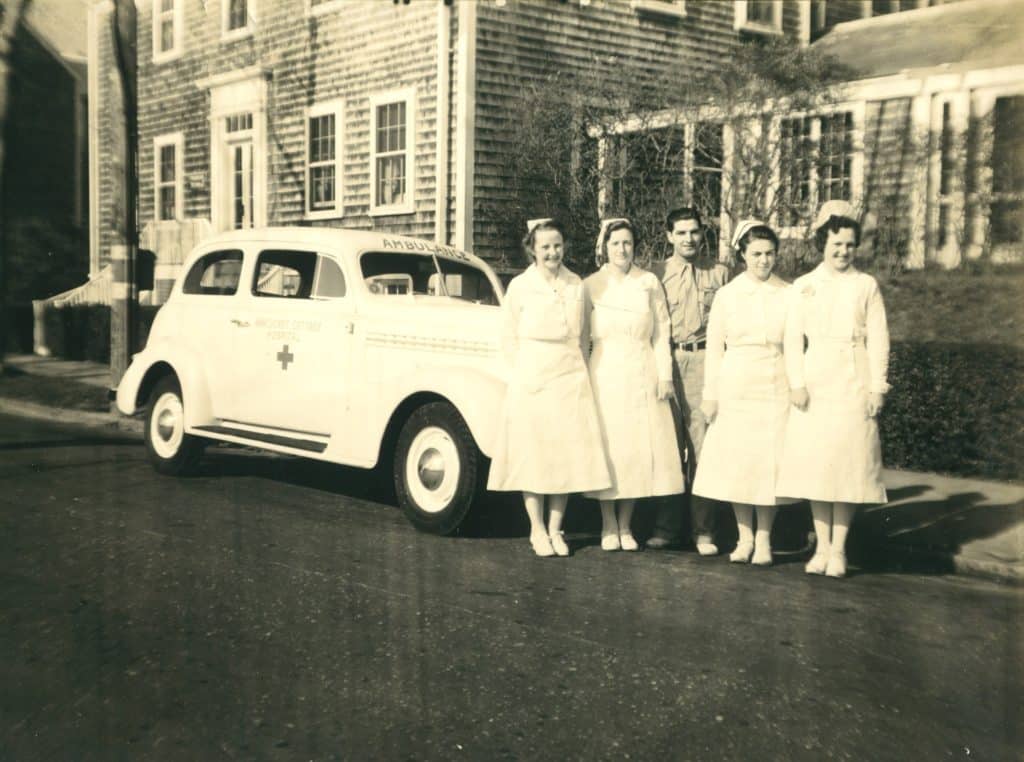 This panel will feature longtime NCH nurses Janet Coffin, Brenda Johnson, Jill Johnson, Suzanne Sullivan, and Charlene Thurston, and will be moderated by NCH Public Information Officer Jason Graziadei.
"We are delighted to collaborate with the Nantucket Cottage Hospital for this new program series," says Brianne Roth, NHA Public Programs Coordinator. "The history of the hospital is part of the fabric of the island and we're thrilled to help share these stories."
Marjan Shirzad, NHA Sacerdote Chair of Education and Outreach adds, "The NHA's mission is to tell the inspiring stories of Nantucket through its collections, programs, and properties. This program is a wonderful example of meaningful community collaboration between two of the island's biggest nonprofits through thoughtful storytelling."
"The history of the hospital is filled with such compelling stories and characters, and the nursing staff has a unique perspective on these tales and how care is delivered at a remote community hospital 30 miles at sea," says Jason Graziadei, NCH Public Information Officer. "We're excited to collaborate with the Nantucket Historical Association to capture these stories, bring them to life, and ensure they become part of the oral history of Nantucket Cottage Hospital."
Admission for this evening is free and open to all but reservations are strongly recommended at www.nha.org/tickets . Doors open at 5:30 pm, with the program beginning promptly at 6 pm.