By Maddie Arthur
The Second Annual Nantucket Green Crab Week is July 12-16, 2021. This week will be packed with family-friendly events so that you can learn more about the invasive European green crab and find out what you can do to help Nantucket's marine environment. Nantucket Green Crab Week is a collaboration between the Maria Mitchell Association (MMA) and the Nantucket Land Council (NLC).
Join us for a week filled with virtual and in-person activities to learn more about "the Green Crab Problem" as staff from MMA and NLC work to equip Nantucket and New England residents with the tools to identify and prevent the spread of the European green crab.
New this year will be the first annual Green Crab Derby which will take place on Friday, July 16. Teams of four will compete to collect green crabs on any of Nantucket's beaches. Prizes will include a Maria Mitchell Association Family Membership, green crab cookbooks, and more! Click here for more details and to register for the Derby.
First introduced to North America in the mid-1800s, the European green crab (Carcinus maenas) is now considered one of the top five most invasive marine species worldwide.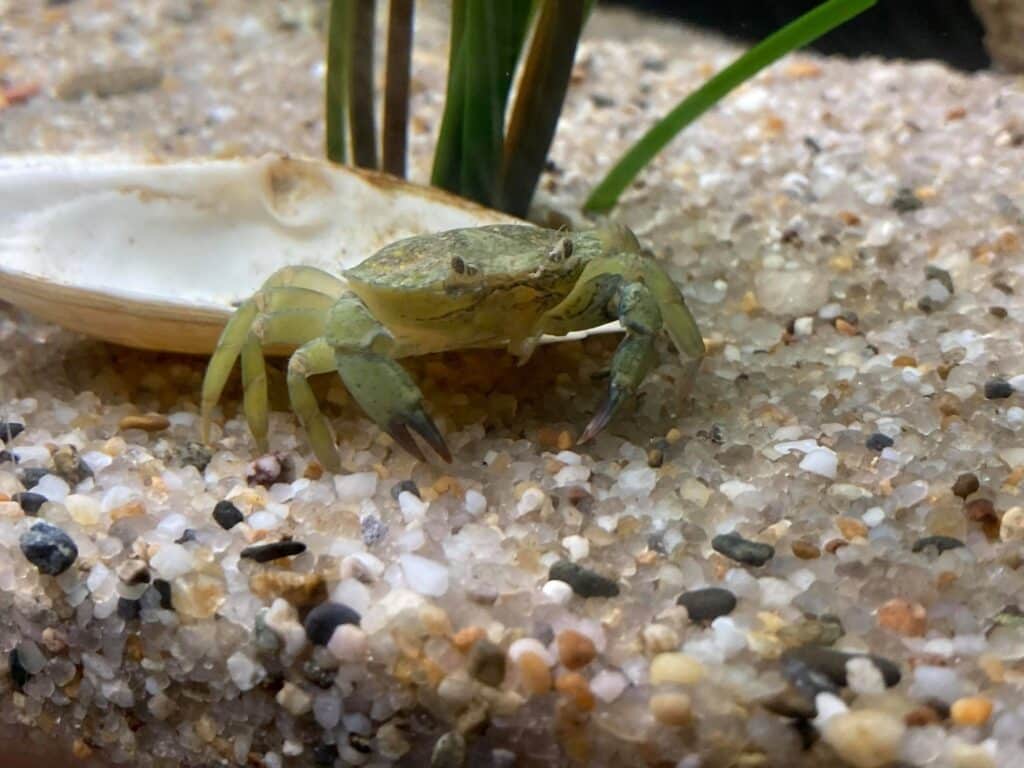 European green crabs are successful in New England because they have few predators and are aggressive hunters, allowing them to outcompete native species. Coupled with their diverse diet, tolerance for a large range of ocean temperatures, and long larval period, invading green crabs are a force to be reckoned with.
Green crabs are responsible for the destruction of Nantucket's eelgrass beds (an important barrier to shoreline erosion), declines in Nantucket's shellfish populations, and declines in native crab species due to predation and direct competition.
For a full list of Green Crab Week events, visit the Maria Mitchell Association Green Crab Week web page.
If you are interested in doing more to protect Nantucket's marine ecosystems, consider participating in the Nantucket Beach Green Crab Survey, a Citizen Science initiative to monitor and remove green crabs from Nantucket's beaches.