What do you appreciate most about your mom?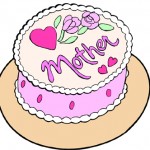 "Her sensitivity and the way she taught me that it's okay to be different."
-Jim Sulzer, author of The Voice at the Door and teacher at Nantucket New School
"My mom is still with us at 91, and just as sweet and considerate as ever. The thing I appreciate the most is that she loves everyone and is so easy to be with. She lives in a rest home and the staff adore her, which in turn makes her very happy too. If you are nice to people, they treat you nicely as well."
-Pam Murphy, owner of Johnston's Cashmere
"My mother taught me to read. My (adoptive) mother made sure that I pursued my higher education, 'Come hell or high water,' as she bluntly put it! And I did."
-Annye Camara, owner of Annye's Whole Foods
"My mother taught me to be a Boston Bruins fan! Good thing, because my husband and kids are crazy hockey fans. Growing up with Bobby Orr on the TV and her cheering is a great memory!! She also taught me family first. She is fiercely loyal and so am I."
-Rachael Perkins, owner of Shearwater Excursions
"I most appreciated her faithfulness and sacrifice to teach me the most important facets of life."
-Deb Sosebee, owner of Sosebee Studio & Fine Art Gallery
"Her kindness. My mother passed away several years ago and there wasn't a day that passed she didn't do something to help another person. Not for recognition (she was a nurse and worked at the same hospital for over 30 years), but because she cared. She was such an angel here on Earth and touched the lives of many new nurses, her patients and those who were dealing with the loss and grief."
-Jenny Benzie, Proprietress of Épernay Wine & Spirits
"She is the most interesting, free-spirited person I know and her capacity to live life and love to the fullest is a reminder that the journey has not only just begun but is endless…"
-Gabrielle Gould, Executive Director of Theatre Workshop of Nantucket
"I appreciate the bags of cheese and onion tayto, dairy milk and Barry's tea that my mother sends me from home (Ireland) every summer that I'm on Nantucket. Go raibh maith agat mammy."
-Laura Cunningham, owner of Yellow Productions
"She is always willing to feed her three loving kids, no matter how busy she may be at the time. :)"
-Joshua Morash, owner of Morash Media
"She was always there when I needed her."
-Joe Manning, owner of Manning Roofing, Inc.
"She did whatever was necessary at all times to bring us up to be good men."
-Noah Leaner, Young's Bicycle Shop
"I appreciate my mum because she has always been there for me encouraging & supporting me in everything I do. I love her to bits!"
-Lisa Frey, owner of Nantucket Event Media
"For all of you that have a mom, think how you will feel when she is gone. Take the time and give her a call, make her feel special on her day, tell her you love her before she's gone."
-Raymond Symer, owner of K&R Auto Care
"I appreciate my mother's energy, care of others, sense of humor , her willingness to try new things, and her Italian research."
-Sunny Daily, local beekeeper
"What I appreciate most about my mom, is an incredibly difficult question to answer, there is just so much I appreciate about her! She is such a great listener and supporter, she's my source of encouragement and courage. The older I get the more I realize that my mom is one of the most incredible people I will ever know. I appreciate my mom for being who she is and I'm incredibly lucky she's mine!"
-J. Taryn Daub, Nantucket native
"Mostly what I appreciate about my mom is how caring she is when we're in need, and how she instilled such a good work ethic and money management in us. She's a fabulous woman."
-Kori Olson, Nantucket native
"My mother taught me to be independent and self-reliant. She was born during the Depression, and her father died when she was very young. Her economic situation improved when she married, but the lessons she learned growing up poor stayed with her. To this day, she is creative and able to land on her feet when faced with adversity."
-Suzanne Daub, owner of Yesterday's Island, Inc.
"She's always there."
-Jerry Daub, owner of Yesterday's Island, Inc.
"I look up to my Mom and appreciate her so much. She is always willing to
lend a patient ear and gives great advice. She is so kind and has such a
big heart, especially when it comes to her family. I don't know what we'd
do without her!"
-Sarah Morneau, owner of smac designs and Production Manager/Graphic Designer at Yesterday's Island
"The way my Mum thought me to love people for how they treat you, not what others may say about them."
-Stephanie Briggs, Bookkeeper at Yesterday's Island
"I appreciate my mom's resilience. No matter what gets thrown her way, she faces it head-on and overcomes it.
"-Jeff Tocci, Executive Director of Nantucket Community Television
"I love how my mom is always comforting. I know that no matter what I go through in life, or what choices I make, my mom will always love me."
-Sarah Teach, Senior Editor at Yesterday's Island
Let's hear it for the moms!
Check out our events calendar for some special Mother's Day brunches taking place on Nantucket on Sunday, May 11, 2014. Mom deserves a morning on the town!