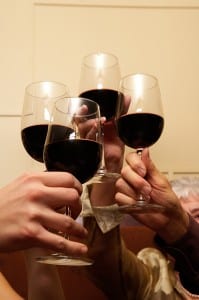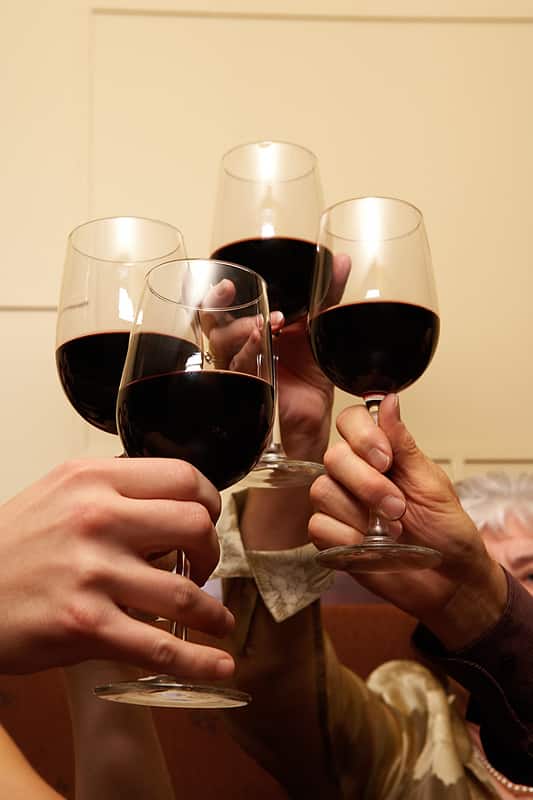 1. Meeting winemakers. Unlike many wine festivals, the Nantucket Wine Festival welcomes mostly winemakers rather than distributors. And it only takes an instant to tell the difference. A winemaker's aura may be larger than life like Roberto Damonte of Malvirà, or subdued yet earnest like Joe Donelan of Donelan Family Wines. But something they all share is an enduring passion for their craft, and a burning desire to share it with you. Winemaking isn't a field that one enters halfheartedly. These people speak of their wines as though they were their children; and really, they may as well be. The winemaker guides her wine through its life from its nascence on the vine until it is grown up and ready to take on the world. What more marvelous person can you find than someone who devotes her life to bringing happiness to others?
2. The people. Everyone has had a little bit (and some folks, quite a bit) to drink and is in a great mood. Make eye contact with anyone, and it's almost guaranteed that your gaze will be met with a smile. Sure, there are a few individuals who stick their nose in the air rather than in their glass; but the vast majority of festival goers are delightful people. When enjoyed properly, good wine brings out the best in people. And to boot, what sensible human being isn't thrilled to be on Nantucket in late spring?
3. The Harbor Gala. You're convinced that drinking wine in the White Elephant's backyard simply cannot be topped. But then you try the food pairings. Pure taste bud bliss is the result of this collaboration between winemaker and chef. I had never experienced a pairing quite like what American Seasons did with their pulled pork on green onion biscuits with pimento cheese and pickles. They were paired with Cade Winery, who served a spectacular cabernet. Orla Murphy-LaScola, sommelier at American Seasons, says, "The brightness of the cabernet paired well with the smoke in the pork, and the wine's tannins cut the fat." In the words of Mark Goldweitz, owner of the Nantucket Wine Festival, "American Seasons is as good as it gets."
4. Sunday's Grand Tasting. This marks each festival's last hurrah, and it's when the locals come out to play. All wineries are still present, pouring some of the most spectacular beverages this side of the universe. Get ready to meet some characters who know how to let loose and throw down, Nantucket style.
5. The post-festival moment when you find your new favorite bottles in Nantucket's wine shops. Discover wonderful wines at Épernay Wine & Spirits, located right between the White Elephant and The Nantucket Hotel & Resort, just off of Easton Street. Owner Jenny Benzie, who is an Advanced Sommelier and Certified Wine Educator, and Sommelier Kirk Baker will happily guide you through their well-curated selection. Another great spot is the mid-island BRIX Wine Shop at 1 Windy Way. The "BRIX Chix" are utterly enchanting, and love nothing more than helping you find the perfect bottle.
-Sarah Teach