Valentine's Day festivities on Nantucket Island begin on Thursday evening, February 7, when the Artists Association of Nantucket (AAN) hosts an opening reception for their special February exhibition, Valentine's Small Works in the Visual Arts Center (VAC)at 24 Amelia Drive.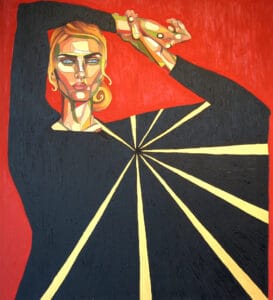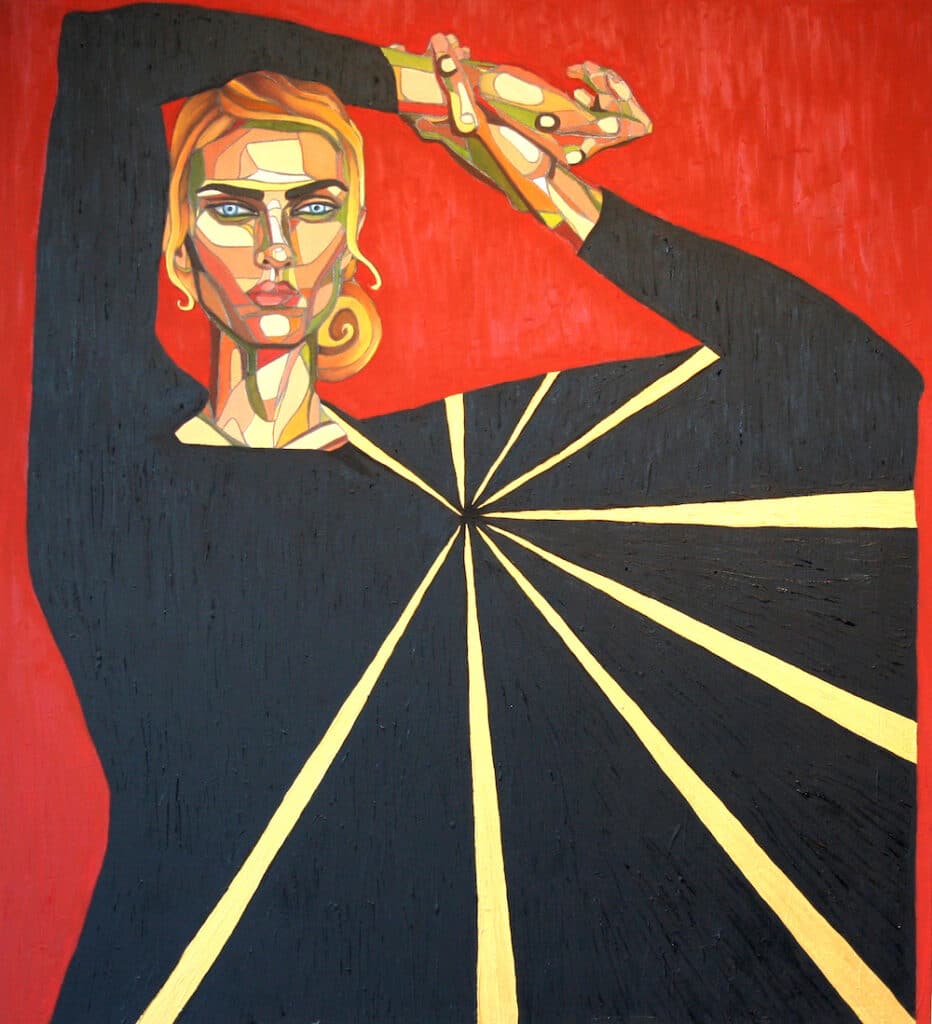 This winter exhibition will focus on cheerful and witty small works — featuring bright colors and warm reds — along with photographs and unique ceramics. The exhibition will be on display at the VAC February 7 to 14, 9 am to  5 pm (Closed Sunday February 10).
"This will be our eighth consecutive year hosting a festive St. Valentine's exhibition, and we are pleased to offer this colorful and inviting show during the cold and dark days of a Nantucket winter," said AAN gallery manager Peter J. Greenhalgh.  AAN is undertaking some minor construction work at our Washington St. gallery, so this is why the exhibition is taking place at the Visual Arts Center (VAC), 24 Amelia Drive.
"Valentine's Small Works is a great opportunity to enjoy the warm colors of this mid-month holiday, which allows us to showcase affordable art by our local artist members, and we are confident everyone will find a valentine gift for that special someone in their lives. Gift certificates are always a welcomed option," added Greenhalgh.
"Each artist has been asked to bring in three pieces of art and we are expecting a robust selection which typically includes some impressive surprises, so it is a great reason to get out of the house, come to the VAC, and enjoy the diverse art created by our talented artists," said AAN artistic director Bobby Frazier. 
Sweet treats will be provided by 45 Surfside Bakery and Café for the opening reception.
On Saturday, February 9, island vocal group Nantucket Blue will sing Valentine's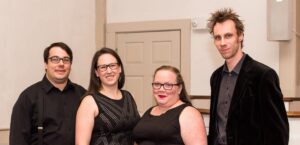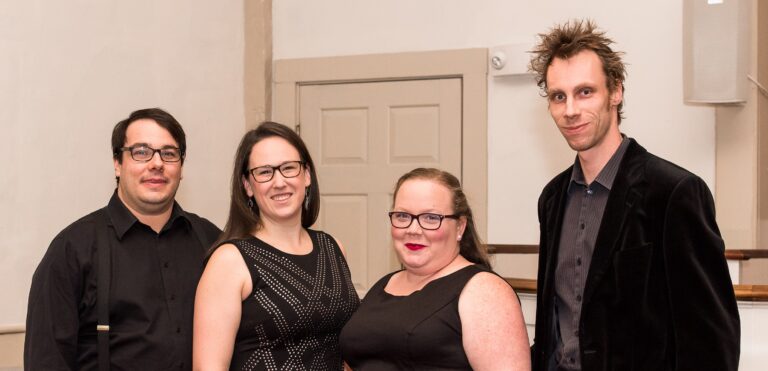 Day-inspired tunes from the likes of Richard Rodgers, Duke Ellington, George and Ira Gershwin and more! 🎵This is their inaugural concert in The First Congregational Church, 62 Centre Street. Suggested donation is $20.  The concert begins at 4 pm.
The annual Valentine Cabaret will be held on Valentine's Day, February 14, from 6 to 8 pm in Nantucket High School, 10 Surfside Road. Admission is just $5. This evening of love songs is a fund-raiser for Nantucket High School's select chorus The Accidentals & Naturals.  Students will sing love songs as solos and in small groups. For an additional $5 per song, audience members may dedicate a song to someone: with each dedication, as the song is being sung, the person to whom it is dedicated will be given a flower and a box of chocolates.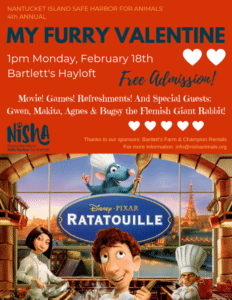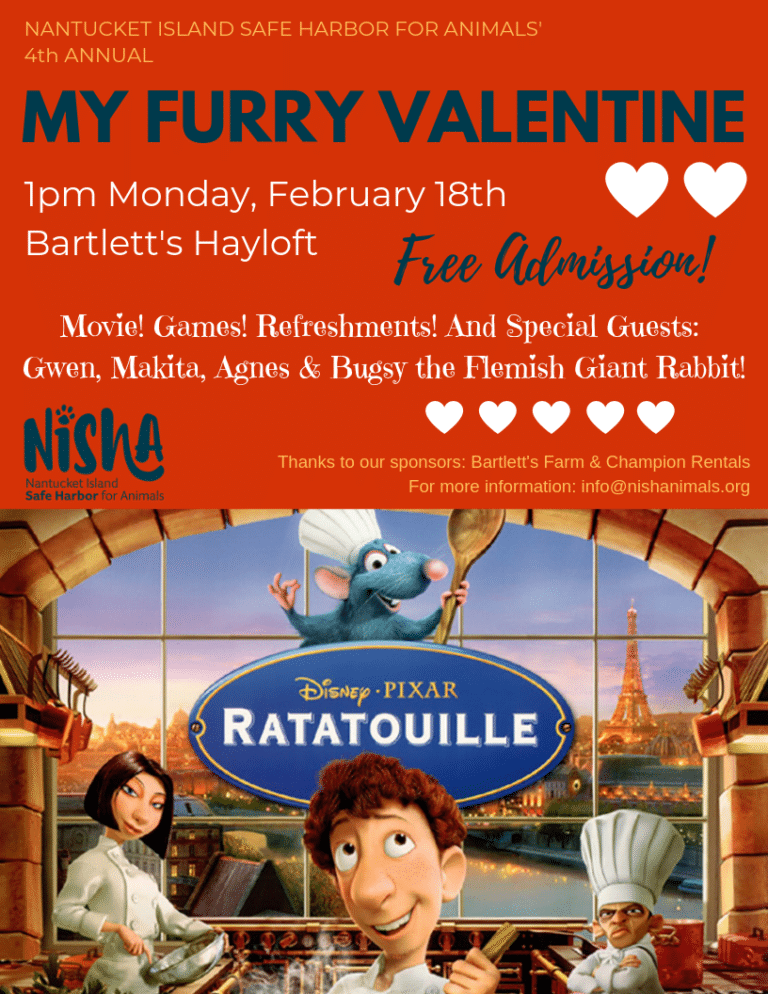 On Monday, February 18, The Nantucket Island Safe Harbor for Animals (NiSHA) will host the fourth annual My Furry Valentine event featuring games, refreshments, doggy guests, and a movie in The Hayloft at Bartlett's Farm.  Admission is free, and the fun begins at 1 pm.