In just 7 days, Nantucket Cottage Hospital will open the doors to the island's new hospital on Wednesday, Feb. 20, the first new medical facility for the community in more than 60 years. 
Built entirely through private donations, the almost $90 million, 14-bed, 106,000 square-foot hospital completely replaces Nantucket's former facility constructed in 1957. The new NCH will set a national standard for small community hospitals, offering state-of-the-art equipment with expanded outpatient services, along with inpatient care and surgery. The opening of the new hospital affords patients a central location for all their health care needs, including primary, emergency, and specialty care, as well as diagnostic testing.
"Our new hospital is the incredible result of a small island community coming together to do something big," said Margot Hartmann, MD, PhD, president and CEO, Nantucket Cottage Hospital. "This dynamic new facility will give our patients the best of both words, allowing us to leverage the expertise and resources of our trusted affiliate Massachusetts General Hospital, paired with the comfort, tradition, and familiarity of Nantucket's beloved community hospital."
With lessons learned from hurricanes like Katrina and Sandy, the new Nantucket Cottage Hospital will also set a new standard for resiliency in community hospitals.  The facility will meet hurricane design specifications established by Miami Dade County, some of the strictest in the country, allowing it to withstand winds in excess of 185 mph. In addition to other resilient design features, all of the building's mechanical systems have been installed on the roof, rather than in a basement.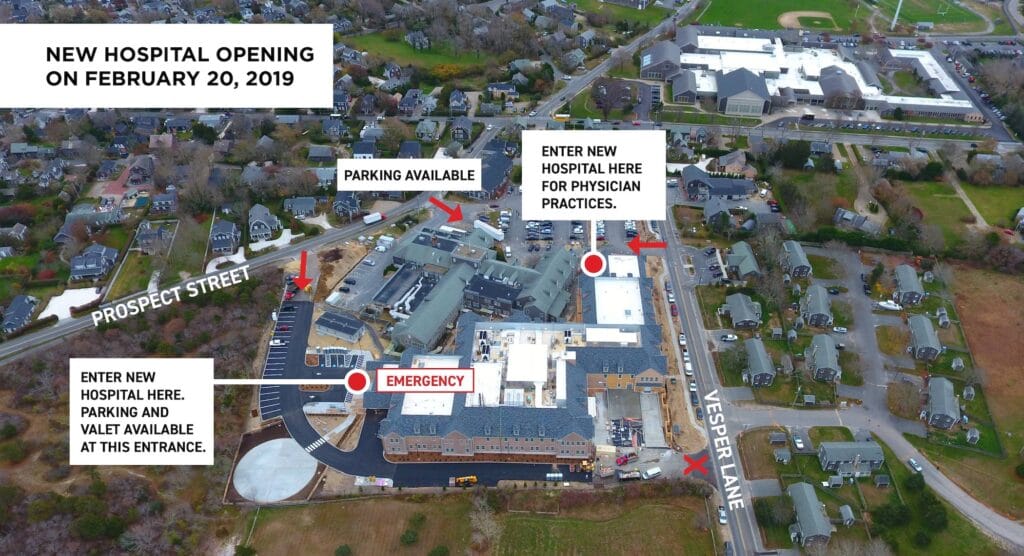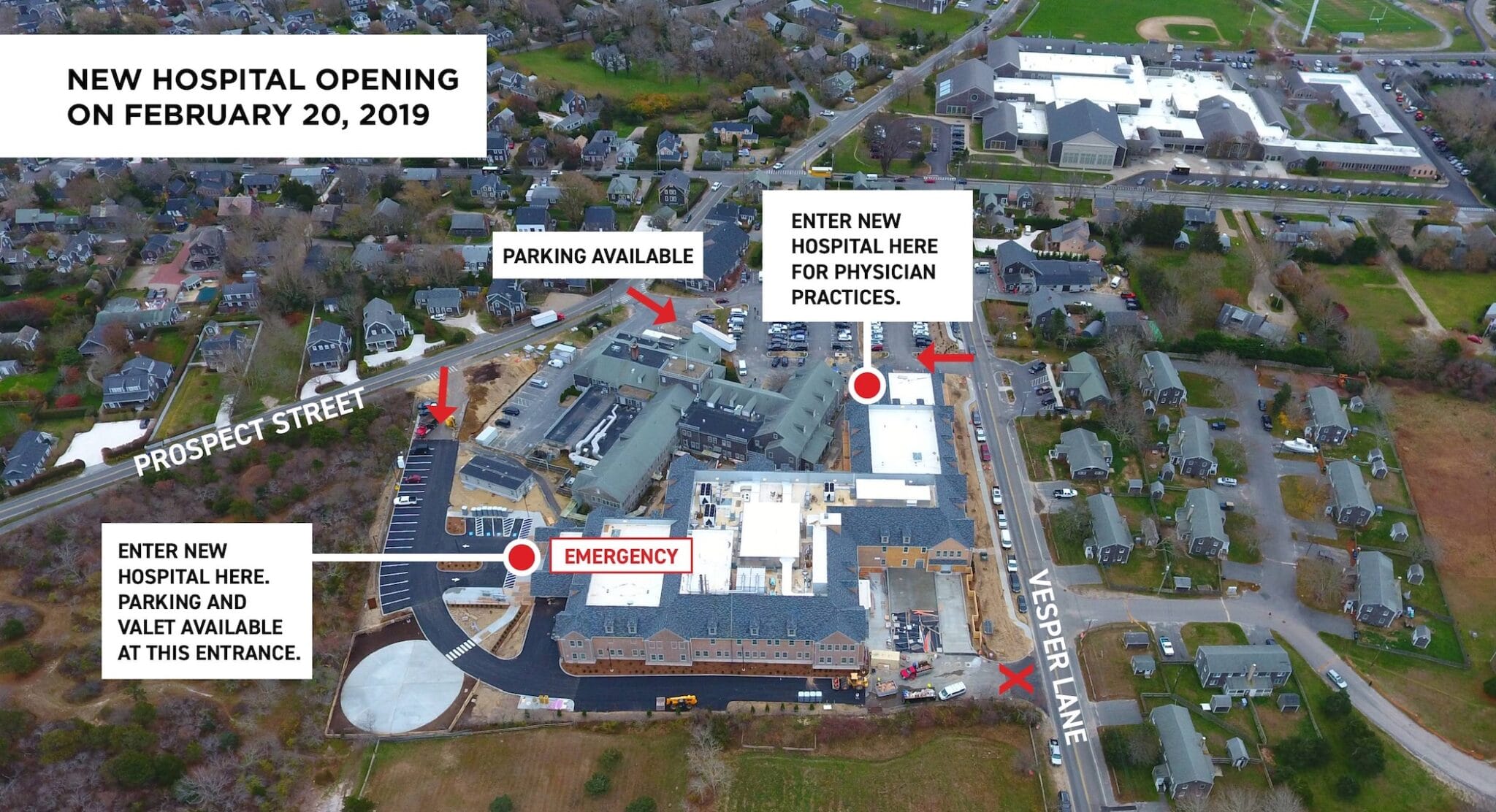 The new hospital will also be certified as a LEED Gold v4 building, a standard that will provide synergies within the building systems, solutions for optimizing performance, and allow NCH to achieve better environmental and economic outcomes from the new facility.
The new hospital has been made possible by an unprecedented $120 million capital campaign – the largest in Nantucket history. The new campus was built free of debt and with no taxpayer dollars. Following the completion of the $89 million new hospital project, NCH will use the remaining capital campaign funds to complete its campus with new staff housing units to help address the island's affordable housing crisis, fulfilling the promise of the new facility.
"We felt that building a true campus with not just a cutting-edge hospital but on-site housing would give us flexibility for our staff that we never had in the past," said Bruce Percelay, the chairman of the hospital's capital campaign whose family provided the lead $10 million gift for the new facility on the condition that the campaign be expanded to include staff housing. "We are proud to have been a part of an island wide effort that will change healthcare delivery on Nantucket for the next generation."