On Friday December 1 and Saturday December 2, Nantucket island offers the gift of extra special Christmasy fun to all who attend the 44th Annual Nantucket Christmas Stroll.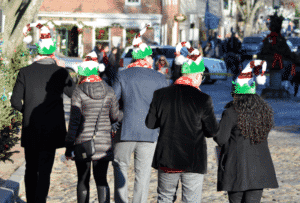 Start your day with a hearty breakfast overlooking the harbor at the Brant Point Grill in the White Elephant.  Their buffet includes all that's best about breakfast and is served from 8 to 11am at 50 Easton Street.  If you're more of a coffee-only in the AM person, then you'll want to stroll over to one of the island's fabulous coffee shops: get the French Toast Latte served at The Corner Table, 22 Federal Street, or a bold Americano from The Handlebar Cafe at 15 Washington Street, or a delicious dirty chi (espresso with chai spices) made with beans freshly roasted on the island at The Bean at 4 India Street.
At 11:45, the Town Crier will ring in the 44th annual Christmas Stroll, and at 12:15 on Saturday, Santa will arrive on a Coast Guard vessel at Straight Wharf where the jolly Old Elf will board a vintage fire truck bound for the Jared Coffin House downtown, where kids can visit with Santa beside a crackling fireplace from 1 to 2:45 pm.  To make waiting in line for Santa more fun, carolers in period costume will provide entertainment.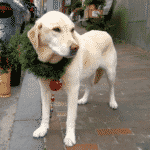 During Stroll Weekend, it is not unusual to see enthusiastic costumed people (accompanied by their dogs who are perhaps slightly less thrilled to be dressed in their Christmas outfits) sauntering casually through town during the weekend's festivities. Take some fun photos and submit them to our annual Nantucket Photo Contest: your photo could win a prize! And don't be surprised if the gorgeous tree at the top of Main Street tries to chat with you.  The Magical Talking Tree might catch you off guard!
From 10 a.m. to 3 p.m. a little village-style enclave of tent booths set up in the parking lot just before Straight Wharf where you can enjoy an open-air, "European style" market. Some booths will offer assorted hot foods like sausage and pizza, along with coffee, hot chocolate, and other treats that'll keep you toasty inside. There's fun for kids, and some of the booths will featuring games and gifts.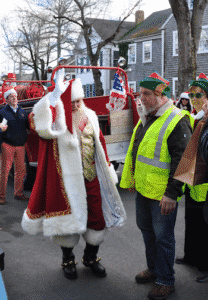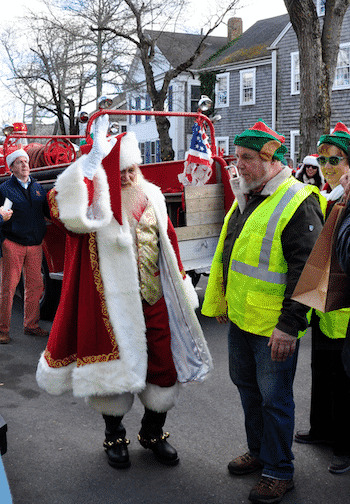 If your holiday spirit brings out your artistic eye, consider sharing your decorating talents with others!  A short walk from Straight Wharf along Easy Street (where you can stop and take a photo of the iconic Christmas Tree in the Dory that bobs in the harbor), The Nantucket Cookie Company, housed within Easy Street Cantina, is hosting Christmas cookie decorating.  Bring the family there to the corner of Easy & Broad sts from 9 to 11 am and again from 2-6 pm to adorn fresh cookies with festive sprinkles and edible sparkles.  If you're too busy for this on Saturday, they host Cookie Decorating again on Sunday, Dec. 3 from 9 am to 5 pm.
In between cookie decorating or after you watch Santa arrive, it's time for lunch! Easy Street Cantina's fresh Fish Taco or Popcorn Shrimp are a great treat.  The Rose & Crown will have plenty of warm seats and their hearty burgers pair well with their great selection of draft beer.  Or you can score a seat at Centre Street Bistro for a fabulous homemade Soup , Crispy Chicken Salad, or one of their hot specials.  If no seats are available, Centre Street offers takeout.  You'll find more options at the Nantucket.net Dining Guide.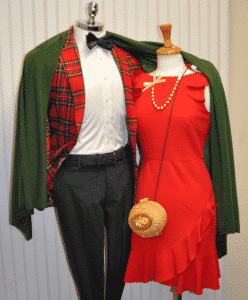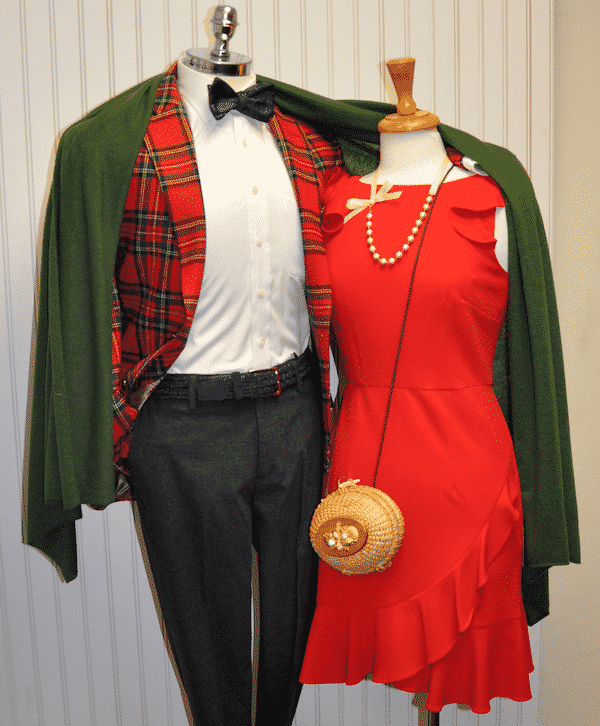 If you're more of an observer of art than a creator, head over to the Preservation Institute, upstairs at 11 Centre Street, for the Christmas Stroll Craft Show. Dozens of Nantucket craftspeople will be selling ornaments, stained glass, hand-woven items, pottery, mosaics, dry floral arrangements, fine jewelry, millinery, shell art, baskets, wooden items, lightship baskets, sewn and knitted items. The annual holiday craft show will be held on Friday, December 1 from 1 to 7 p.m. and Saturday December 2 from 9 a.m. to 5 p.m. Also, St. Paul's Christmas Market will be held at the beautiful historic church (you must see the Tiffany stained glass windows!) on Fair Street Saturday from 9 am to 3 pm. Featuring  crafts, antiques, wreaths, Christmas decorations, and more.  A hot lunch of chili, soup, hot dogs, quiche, salad, and desserts will be offered from 11 am to 2:30 pm.  The market is a fun & bustling place to be, and it's right around the corner from Murray's Toggery Shop, THE place to shop for holiday apparel.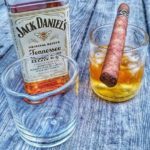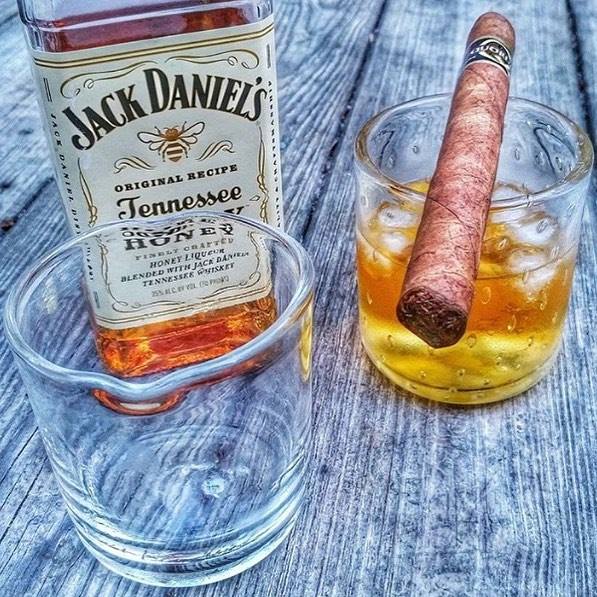 Many island shops offer Stroll refreshments: Christmas cookies, hot cider, and other goodies.  Remy on Old South Wharf will be offering chowder and fresh oysters for just $5—while you're on that wharf, enter their raffle with free tickets at each shop. Freedman's of Nantucket serves Swedish Glogg and great sale prices all weekend.  The Shops at 2 Union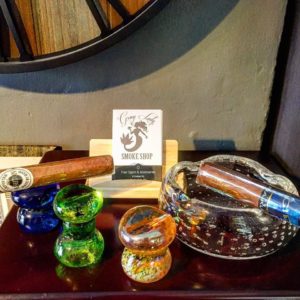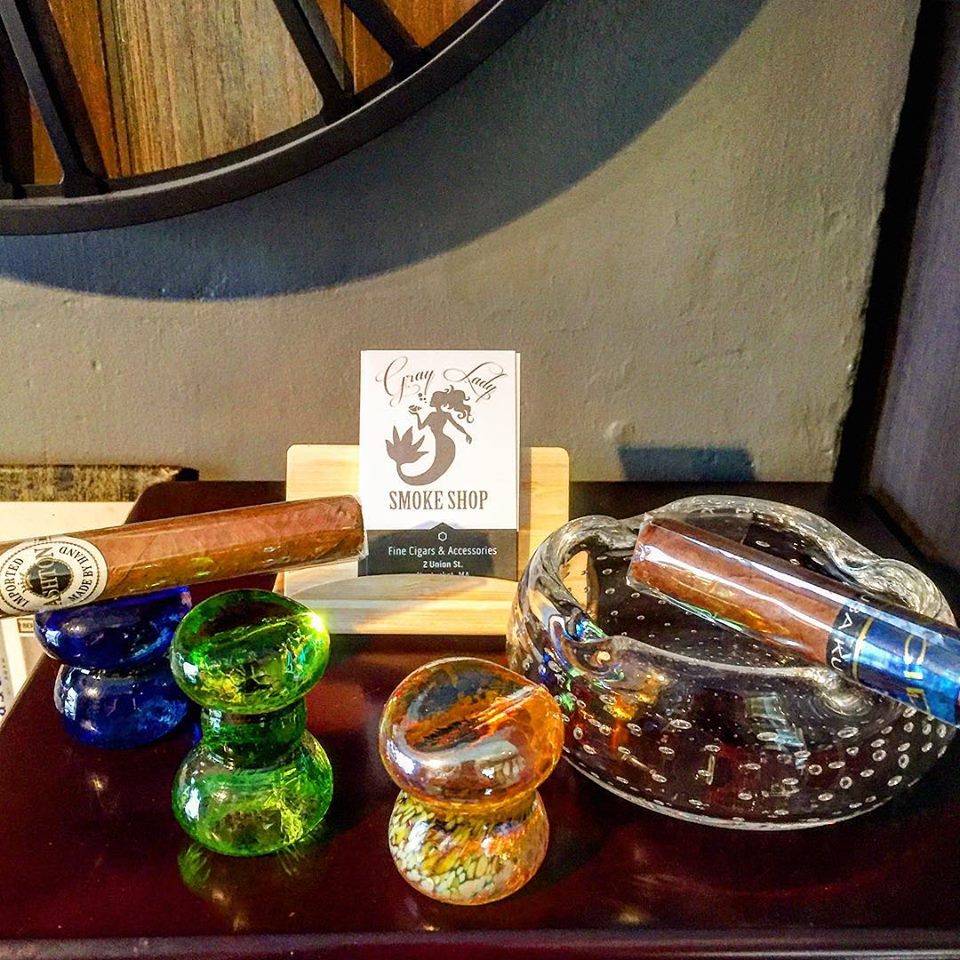 Street are also celebrating Stroll with Open Studios (watch these professional jewelers create their beautiful pieces).  While you shop for loved ones who adore gifts that sparkle, stop by Nantucket's new cigar store, the Gray Lady Smoke Shop upstairs at 2 Union Street, for the smokers in your life.
Several of our local museums will offer special events throughout Stroll Weekend. The Nantucket Lightship Basket Museum's Annual Basket Festival and Market will feature a seasonal exhibit along with the work of local weavers on Friday and Saturday from 10 a.m. to 4 p.m. Since admission is free and sales benefit local basket weavers, why not take a peek inside? Finally, you won't want to miss the renowned Festival of Trees! This annual event features more than eighty trees decorated by local merchants, nonprofit organizations, community members, school children and artists. Come to the Whaling Museum and see the gorgeous display.  It is open all weekend from 11 a.m. to 4 p.m., and it remains open until December 31, Fridays through Sundays (except Christmas Day). For tickets, visit nha.org or call the museum at 508-228-1894.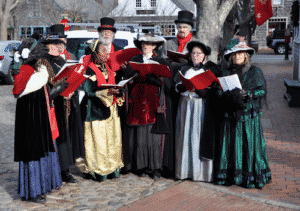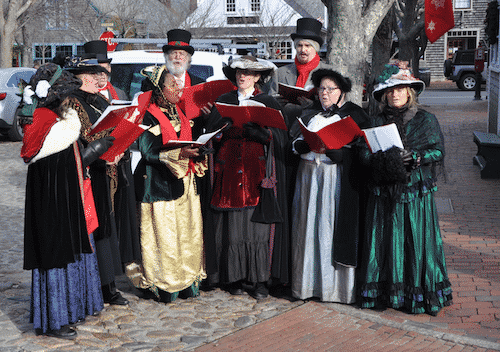 Head over to Straight Wharf in the afternoon to browse the wonderful and wonderfully affordable pearl jewelry at Nantucket Pearl Company inside Hill's of Nantucket.  While you are there, enter their annual Christmas Stroll Raffle (drawing at 4 pm) and then cross the wharf to pick up something special for the youngsters in your life at The Toy Boat and enter their raffle.
Before you go back to your inn or hotel or home to dress for dinner, stop at the top of Main Street from 4:30 to 5:15 pm for a Christmas song sing-a-long around the big tree with Nantucket's Victorian carolers.
We hope you already have dinner reservations for Stroll, but if not, check out the options at Nantucket.net's Dining Guide.
End your Stroll weekend with brunch at Centre Street Bistro (their Eggs Benedict can't be beat and they serve freshly squeezed orange juice) or have something different and delicious at Proprietors (we adore their special eggs and unusual pancakes)
Christmas Stroll is a time for the community to come together and relish our beautiful home. It's a chance to actually have fun while doing our Christmas shopping, and to support local businesses and nonprofits. While the Nantucket Island Chamber of Commerce is the official host of Stroll Weekend, none of the events are fundraisers for the Chamber, which will not take in any money from Stroll Weekend. More than anything, Stroll is a time to celebrate our love for our island and our loved ones, and to open our hearts and share contagious holiday cheer. No matter if you stay in-town throughout Christmas Stroll, or if you can only make it out to one Stroll celebration, rest assured that there is a wonderful and warm community here for you during the holiday season. For the most up-to-date listing of Nantucket Stroll Weekend events, visit the Nantucket.net Calendar of Events.