I've been wanting to take a class at Nantucket Culinary Center all year. Like most island businesspeople, during the summer season I have trouble setting aside enough time to sleep let alone indulge in a couple of hours of pure fun. But I needed a break from digging decorations out of the attic, wrapping presents, and mailing packages, so I signed up for a class at NCC on how to build a gingerbread house.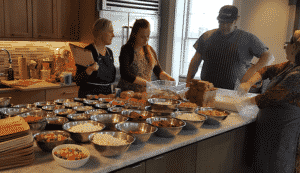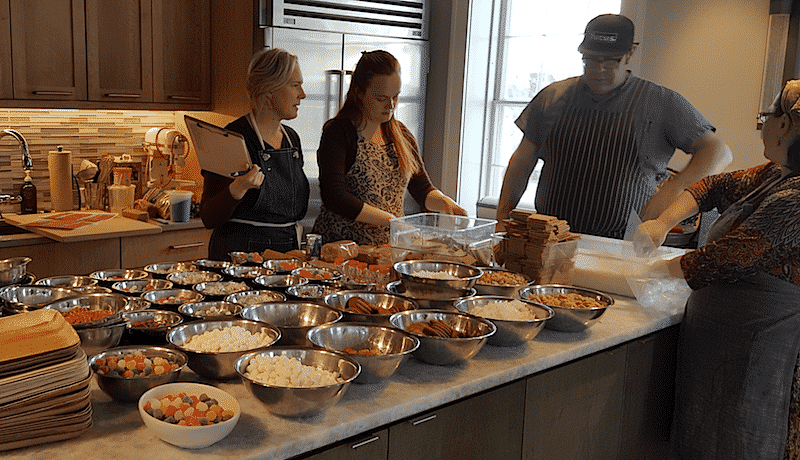 I talked a friend into accompanying me (thank you, Corinne), and at 9:30 this morning we drove to town through the fresh snow, scored great parking spots, and walked into the demonstration kitchen at 22 Federal Street expecting to see 15 or 20 fellow islanders. What we didn't expect was that they'd all be between the ages of 6 and 10. I had mistakenly signed us up for the children's session!
We decided we could use a beginner class, so we tied on aprons, chose our seats, and waited for the demonstration to start. Chef Greg Margolis patiently fielded a barrage of questions and comments from his young students: the "glue" is really sugar and water… yes all the materials are edible (but please don't lick them), and, yes, you can eat your entire house once you get home ("only if Mom says we can," piped up the little boy across the table).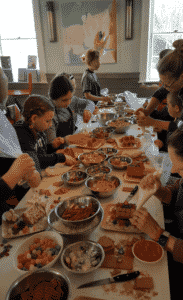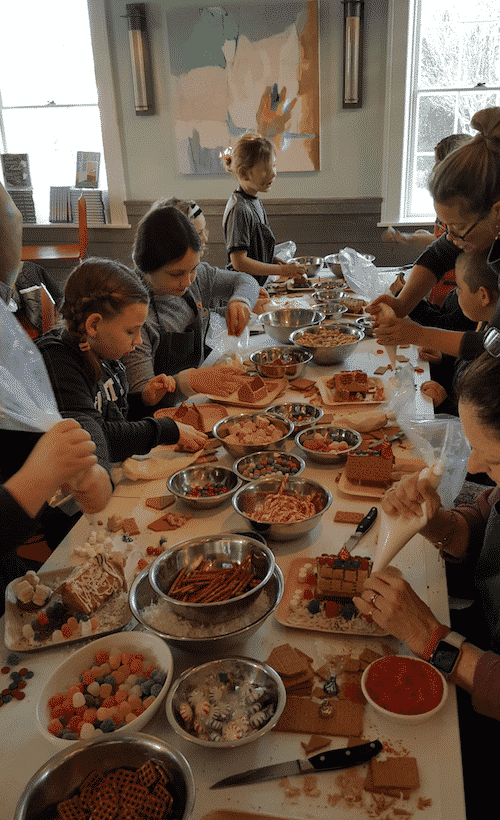 Ten minutes later we were cutting graham cracker walls and roofs and using sugar icing to construct our houses. Chef Greg and Joy Margolis (who run the Culinary Center) and their associate chefs circulated through the room offering assistance where needed. The tables were filled with bowls of gumdrops, tiny marshmallows, M&Ms, cereal, mint candies, ginger snaps, candy canes, pretzels, coconut, colored sugar, and Hershey's kisses. Our fellow students showed admirable restraint in not devouring the building materials, though we could see they were sorely tempted.
Kids all around us worked hard to adorn their houses with gumdrop chimneys, chex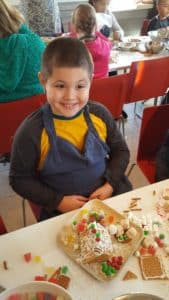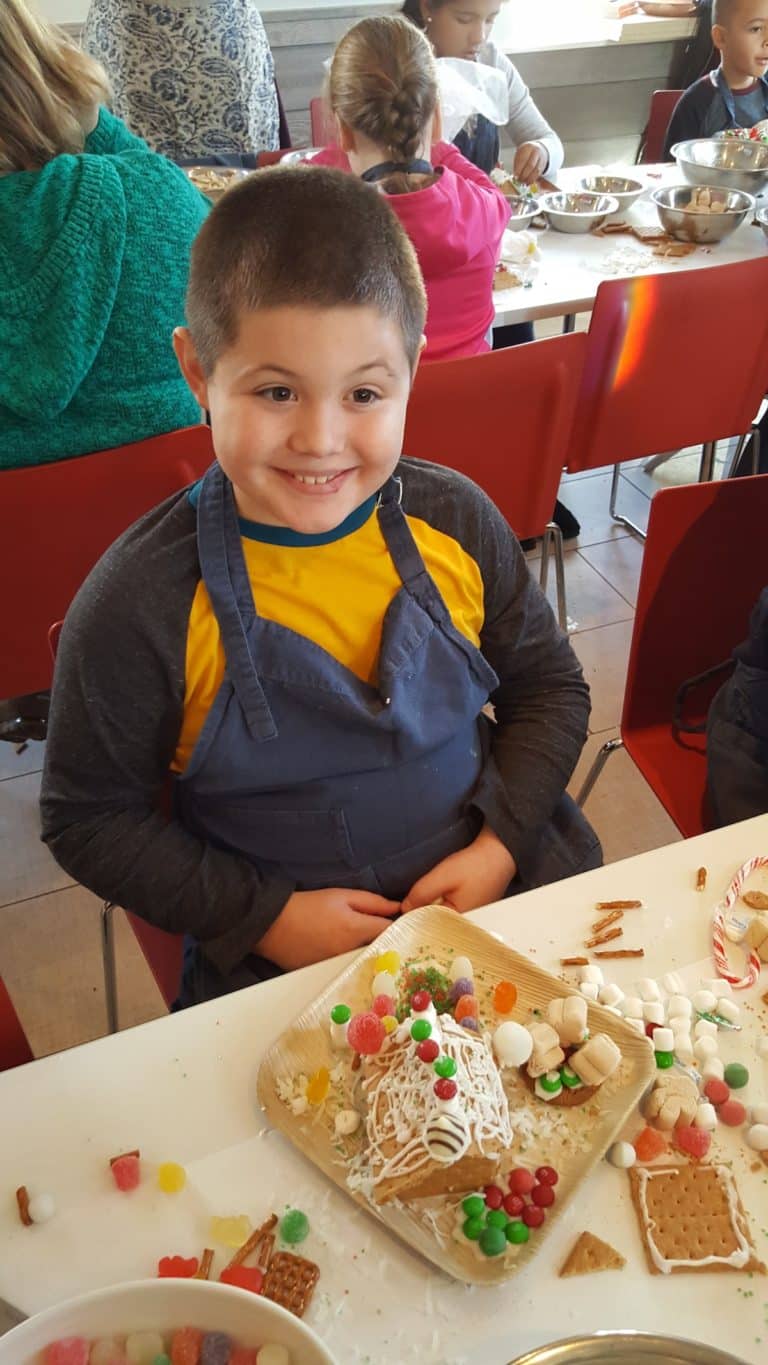 shingles, pretzel doors, and coconut snow, landscaping with M&M walkways, candy snowmen, and cookie fencing. Some houses had two stories; others had outbuildings; all were very creative. The children all worked together, sharing decorations and pointers on how to improve construction. Corinne and I had fun watching them and designing our own houses.
At the end of the hour, I felt more in the Christmas spirit and had a new decoration for our holiday table. I may have to rethink my plans for a second career in construction, but I'm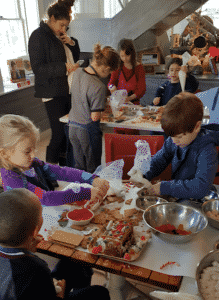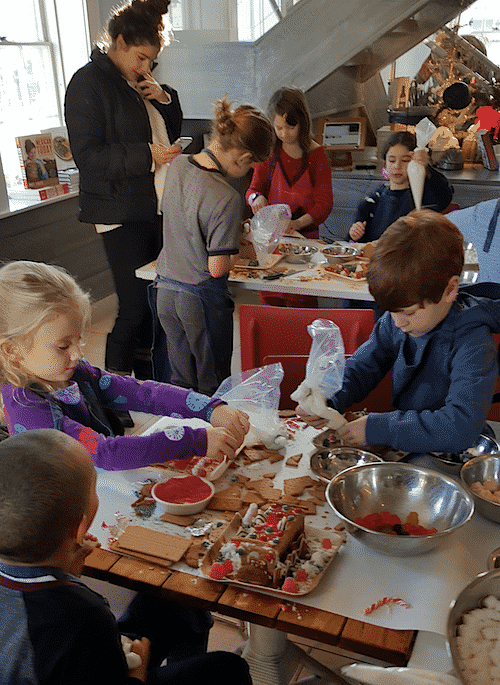 definitely going to make time to take more classes at the Nantucket Culinary Center.  Thank you Greg and Joy, and Merry Christmas!