What if we could sweep toxic algae from our lakes and rivers, transform it into lightweight footwear, and return clean water and fresh air in its place? Well – now we can.
Native Shoes' Bloom collection incorporates repurposed algae, thanks to future-forward Rise by Bloom technology. In a symbiotic two-fold process, toxic algae are simultaneously swept from our lakes and freshwater ecosystems, and fused into the lightweight EVA upper of Native Shoes' future-forward Bloom collection. The innovative manufacturing process cleans up to 80L of water and 50m3 of air per pair, resulting in cleaner lakes and rivers, healthier air, and featherlight footwear.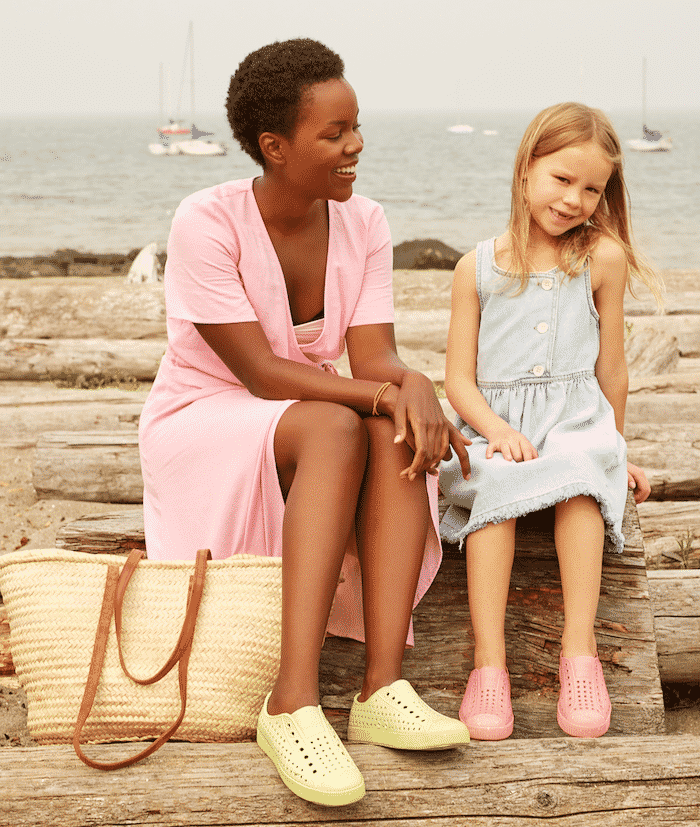 Native Shoes launched the debut Jefferson Bloom Archive in 2019 as the first-ever shoe to be made entirely from mono-material Bloom repurposed algae-infused EVA. The following years have seen the collection explode in popularity, with the eco-innovation expanded to include a host of new planet-friendly styles and colors. From the bright and bold Jefferson Bloom Child in Clover Pink or Pacific Blue to the minimalist mule-style Ava Bloom in chic Onyx, there is a sustainable sole for every soul.
Native Shoes is on a mission to help the world to Live Lightly through sustainable design and innovation, with the goal of giving 100% of shoes an end-of-life solution by 2023. In addition to the use of innovative materials such as Bloom, the brand is pioneering eco-initiatives such as the Native Shoes Remix Project™, through which all shoes can be recycled and given a second life as playgrounds for children. The brand is also pioneering sustainable technological solutions including 3D Rapid Liquid Printing  of shoes and pushing the boundaries of plant-based design.
To pick up your own pair of shoes from the Native Shoes Bloom Collection, head to 40 Straight Wharf to the only store in the US. They are open daily, and, in addition to your favorite Native Shoe lines, they also carry exclusive Nantucket designs.