Loines Observatory is a truly unique location, for both Nantucket and beyond, and should be experienced by all Nantucket residents. As one of two observatories on Nantucket, the other being the Maria Mitchell Association's (MMA) historic Maria Mitchell Vestal Street Observatory, Loines Observatory serves as the island's beacon for learning about astronomy and Maria Mitchell's legacy as America's first female astronomer. To continue the MMA's commitment to making science education accessible for island families and to share this special experience, the MMA is thrilled to announce our new "Look Up" Program, launching in December 2021.
The MMA's Look Up Program provides the opportunity for every student in the Nantucket school system, public and private, to visit Loines Observatory and learn from our professional astronomers. Each month, from December through May, the MMA will host a special version of our Open Night program geared towards children aged five through eighteen. Students will be invited to attend the Look Up Program with their families entirely free-of-charge. We also welcome all teachers and other school employees to join us for this program. "Nantucket is so fortunate to have the darkest skies and to be one of twenty observatories in Massachusetts – we are excited to share the experience of stargazing with the local community and grateful to make it accessible to all families," the MMA's Executive Director, Joanna Roche, shares. This program is generously funded by the Weezie Foundation, along with support from our donors.
At the Look Up Program, MMA astronomers will lead constellation tours and guide participants through different viewing stations outside the observatory domes. Students will be able to peek at our historic 8-inch Alvan Clark refractor and our modern 24-inch research telescope and then admire their live views projected on large screens outdoors. Students will have the chance view the Moon, planets, star clusters, nebulae, and even other galaxies! If it's a particularly dark and clear night, the Milky Way will be visible.
Students will also have the opportunity to talk with professional astronomers and learn about the cutting-edge research being conducted at the Maria Mitchell Observatory (MMO). Much of this research is accomplished through the MMO-hosted National Science Foundation Research Experiences for Undergraduates (NSF-REU) program. For more than sixty years, the MMO has offered summer research opportunities in astronomy and astrophysics for students from all over the country. Each summer, six interns selected from over 300 applicants join the MMO and work on individual research projects under the guidance of experienced astronomers. In 2009, this program received the prestigious Presidential Award for Excellence in Science, Mathematics, and Engineering Mentoring from President Obama and in the past six years, five NSF-REU interns have been recipients of the competitive Chambliss Astronomy Achievement Student Award from the American Astronomical Society for their research at the MMO.
As part of this program, all Nantucket students will receive a free star chart from the MMA through their school to promote scientific learning outside of the classroom and to invite them to join the MMA at an in-person Look Up Program. When students arrive at Loines Observatory for the in-person component, they will receive a special Look Up t-shirt to celebrate their participation in this program. The MMA will also have a Spanish translator at all Look Up Programs in an effort to increase accessibility. The MMA's Director of Astronomy, Dr. Regina Jorgensen, says, "We are really excited to be able to offer free Open Nights at the Loines Observatory for local children and their families ̶ and we hope everyone will take advantage of this special Nantucket resource!"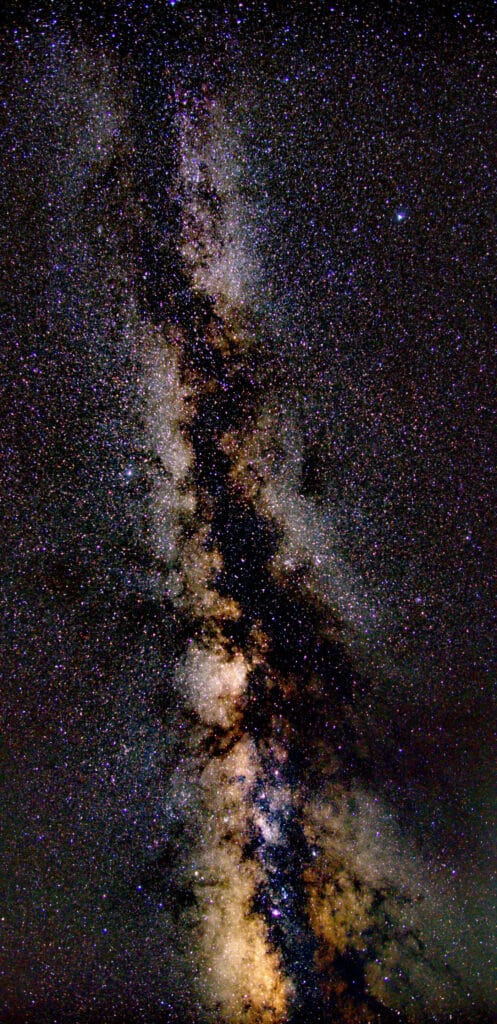 Dates for the "Look Up" Program are:
Wednesday, December 8th, 6-7:30 pm
Thursday, December 9th, 6-7:30 pm
Wednesday, January 19th, 6-7 pm
Friday, January 21st, 6-7 pm
Wednesday, February 2nd, 6-7 pm
Friday, February 4th, 6-7 pm
Wednesday, March 9th, 7-8 pm
Friday, March 11th, 7-8 pm
Wednesday, April 6th, 8-9 pm
Friday, April 8th, 8-9 pm
Wednesday, May 4th, 8-9 pm
Friday, May 6th, 8-9 pm
Throughout her life, Maria Mitchell believed in the importance of "learning by doing." While a professor at Vassar College, this philosophy led to her lasting impact on the women who took her astronomy and mathematics courses, many of whom went on to become astronomers, scientists, and educators themselves.
Today, the MMA continues with this legacy to cultivate a curiosity for the Universe and the natural world. With this spark of curiosity, the MMA hopes to generate the next generation of scientists and environmental stewards. It is also this philosophy that inspires the name "Look Up," aiming to open the Universe to curious minds and allow people to see what before was unseen. As Mitchell once said, "We have a hunger of the mind which asks for knowledge of all around us, and the more we gain, the more is our desire; the more we see, the more we are capable of seeing."
Please note, there are two images for use attached to the email accompanying this press release. For additional high-resolution images, please contact Kelly Bernatzky at kbernatzky@mariamitchell.org. Both photos were taken by the MMO's Research Fellow, Celia Mulcahey.
The Maria Mitchell Association is a private non-profit organization. Founded in 1902, the MMA works to preserve the legacy of Nantucket native astronomer, naturalist, librarian, and educator, Maria Mitchell. The Maria Mitchell Association operates two observatories, a natural science museum, an aquarium, a research center, and preserves the historic birthplace of Maria Mitchell. A wide variety of science and history-related programming is offered throughout the year for people of all ages.