After nine 9 successful years of running the annual Ms. Mantucket Pageant, its major fundraiser, the Nantucket Rotary Club is helping VFW Post 8608 to take over the event as their primary funding source for the Post. This fun, local event will once again feature a lineup of very good-natured businessmen willing to regale the crowd with their sense of humor and "inner-beauty."
Last year, the Rotary Club stepped up when there was a call to action by an article in the local newspaper to help the VFW, and donated 50 percent of the proceeds from Ms. Mantucket to the Post. The overwhelming response from the community, and teary appreciation from the veterans accepting the check, led the Club to realize that the veterans of our country are the best example of Rotary's motto of "Service Above Self."
Although it has served the community well, and played host to many events, the Bunker Road facility is not just a function hall. For many veterans, it is a gathering place to seek and provide support and share stories and experiences that can only be understood by those who have served.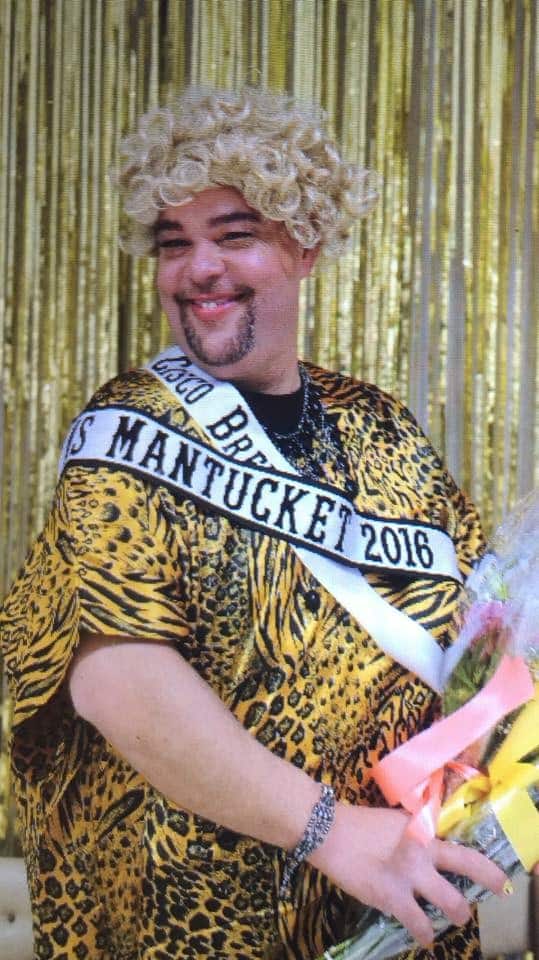 With that in mind, the Club unanimously decided that there could be no better community service than to offer the event to the VFW as their permanent fund-raiser. Several club members have offered to donate their time to ensure that this year's show will be a smooth transition to the VFW.
The Rotary Club of Nantucket is grateful for the nine successful years that Ms. Mantucket brought to them, and hopes that the community will continue to support this event for our proud service members at the VFW, 22 New South Road. The Rotary Club encourages everyone to support the veterans on Sunday, May 7. Tickets are $50 at the door and in advance at The Beauty Bar, 3A Hanabea Lane. Doors will open at 5 and the "show" will begin promptly at 6 pm.
Rotary International is the world's first service club organization, with more than 1.2 million members in 33,000 clubs worldwide. Rotary club members are volunteers who work locally, regionally, and internationally to combat hunger, improve health and sanitation, provide education and job training, promote peace, and eradicate polio.