The Nantucket Historical Association (NHA) has partnered with Congregation Shirat HaYam to present a special exhibition entitled Strangers to Neighbors: Jewish Life on Nantucket in the Research Library's Whitney Gallery this summer. This exhibition is in conjunction with the Congregation celebrating its 36th anniversary on Nantucket in 2019.
Strangers to Neighbors explores the history of the Congregation and the Jewish community's commercial, religious, and educational life on-island. The exhibit highlights the Jewish families who played a role in the island's successful whaling industry, starting in the 1780s. It continues with the community's slow, sustained growth through the early 1900s, the official formation of the Congregation in July 1983, and the succeeding 36 years to the present day. Additionally, the exhibit highlights specific individuals and describes how the Jewish people, though 30 miles out to sea without a religious organization of their own, were able to overcome social barriers and gradually build homes, businesses, and spiritual lives on Nantucket.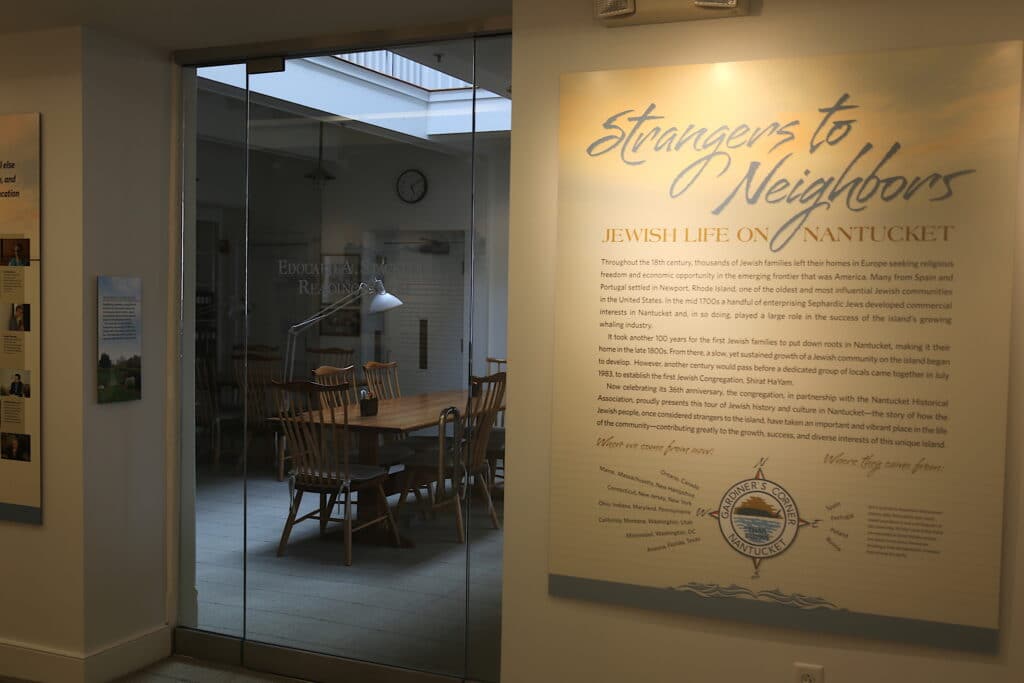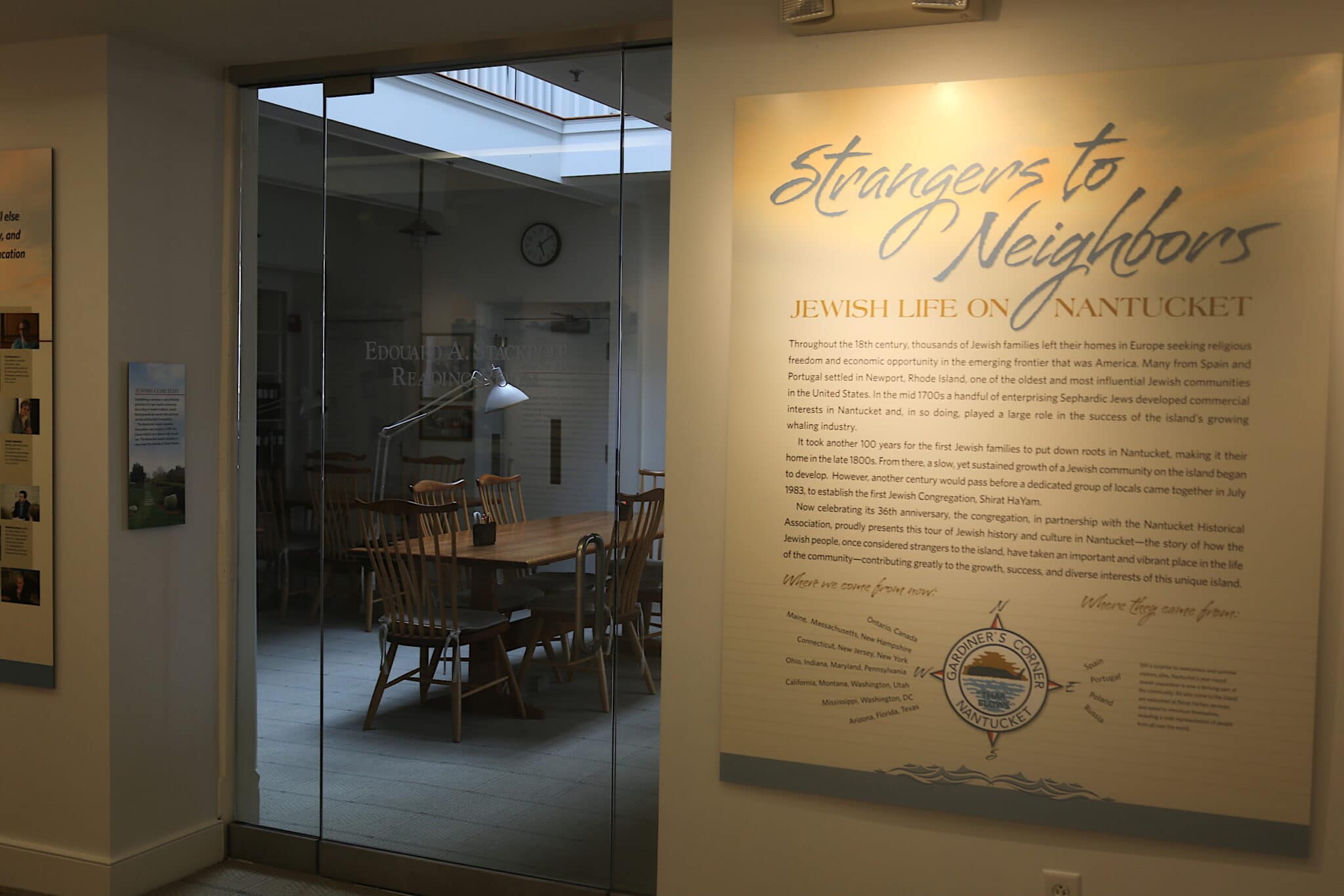 "The Congregation is thrilled to be able to share its history and influence on the Nantucket community through this special exhibit. During this celebratory year, it is the perfect time to shine a light on some of these untold stories of Jewish life on the island," says exhibition project manager Esta-Lee Stone. "The partnership with the NHA came naturally as for the past two years, we have held a special reading of Jonah and the Whale in the Whaling Museum for Yom Kippur." 
Special thanks to Dan Elias, Fran Karttunen, Gary Langley, Lisa and David Lazarus, Jack Weinhold, and Barbara Emmel Wolinsky for their contributions to this exhibit.
An NHA and Congregation member opening for the exhibit will be held at the Whitney Gallery at 7 Fair Street on Thursday, June 20, at 6 p.m. The exhibit will be open to the public daily, June 21 – October 14, 11 a.m. – 4 p.m. For more information on the exhibit, please visit www.nha.org. NHA and Congregation members can sign up for the opening event by emailing membership@nha.org or calling (508) 228-1894;116.
The NHA's mission is to preserve and interpret the history of Nantucket through its programs, collections, and properties, in order to promote the island's significance and foster an appreciation of it among all audiences.