By Catherine Macallister
Patriotism and good old' fashioned family activities are what the Fourth of July on Nantucket is all about. From start to finish, Thursday, July 4 will be filled with activities for all ages. Start your day at the Unitarian Meeting House at 11 Orange Street where a reading of the Declaration of Independence and Bill of Rights begins at 9 AM. This year marks the twentieth annual community reading, and will be followed by a patriotic sing-a-long. Don't miss the chance to sign a replica Declaration and ring the 1815 Portuguese Bell in the Meeting House Tower. For those who cannot attend, organizers will be simulcasting the 4th of July event on Channel 18 via YouTube.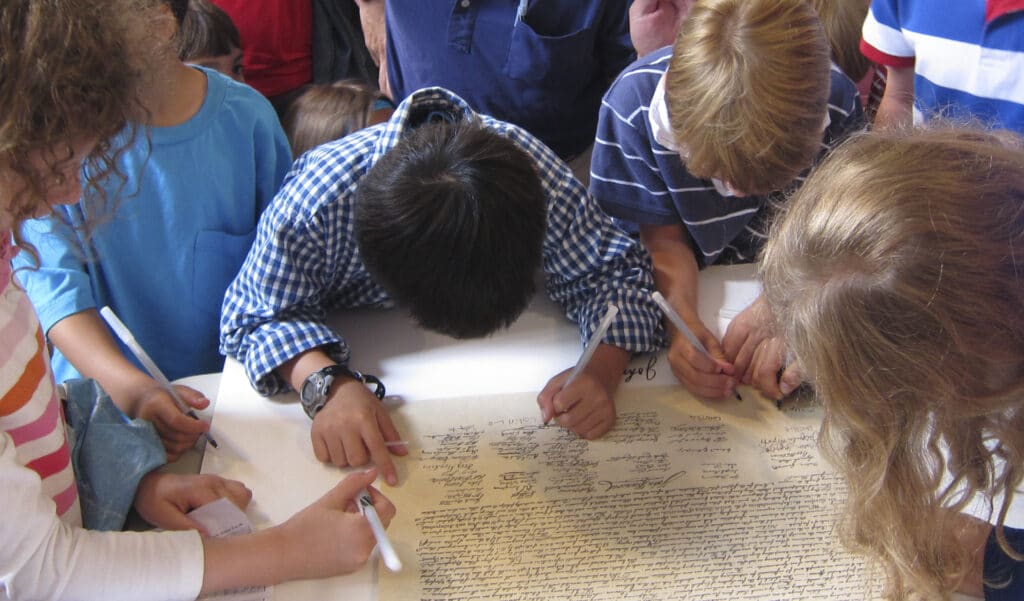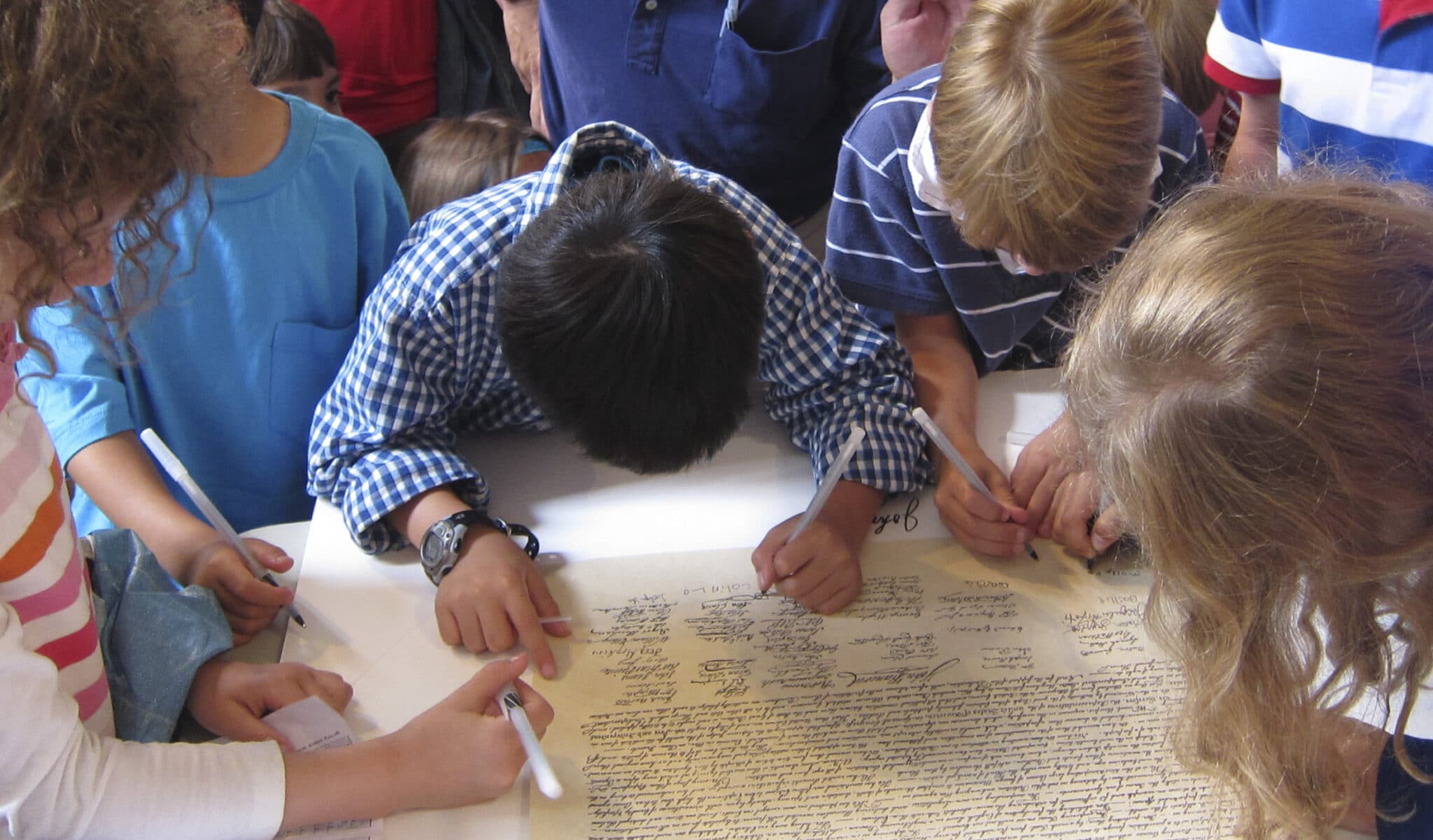 Make your way to Main Street where fun and games begin at 10 AM. Kids of all ages will delight in pie-eating contests, watermelon eating contests, and games of all kinds. Brighten up your look with face painting done by Richard Tolsdorf and his group of volunteers (youngsters only, please) — a crowd favorite for the last several years. David Sharp of the Department of Culture and Tourism is excited to welcome visitors and residents to the celebration on Main Street remarking, "we always look forward to that day."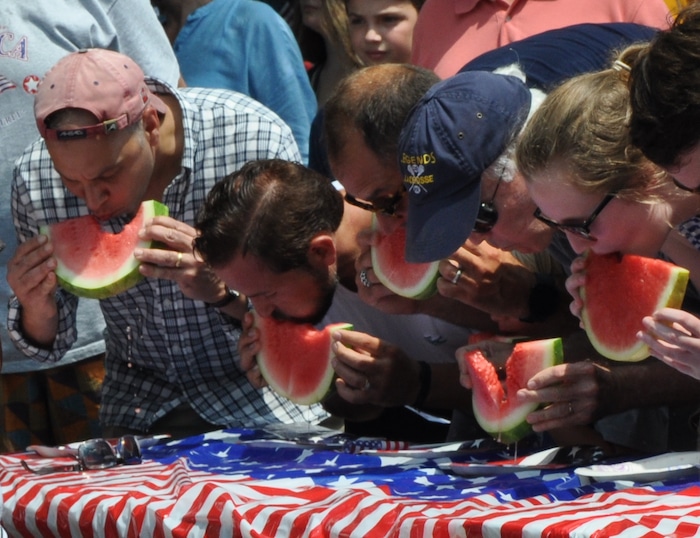 If you're standing anywhere on Main Street at 12 noon, be prepared to get wet as the Nantucket Fire Department and Boynton Lane Reserve face off in an epic water fight. Bring a water gun and a towel but leave your water balloons at home! Due to the timely cleanup and the negative environmental effects, Nantucket officials are asking that you please refrain from bringing water balloons to the water fight. Don't let the word "fight" keep you away though, this event is family friendly and encourages those partaking to keep it light and fun for everyone.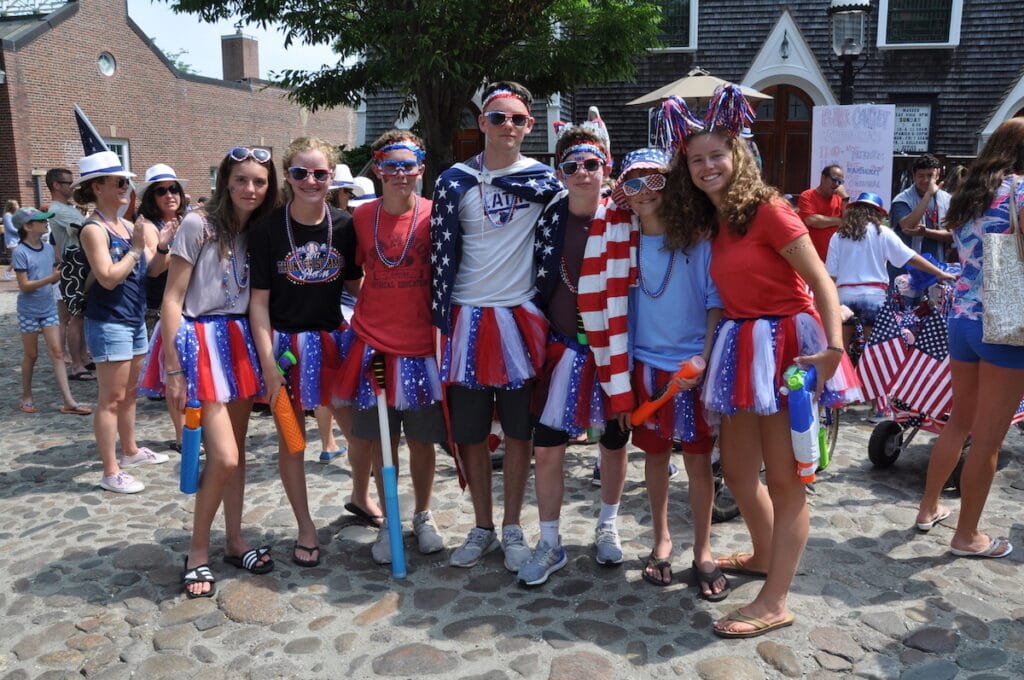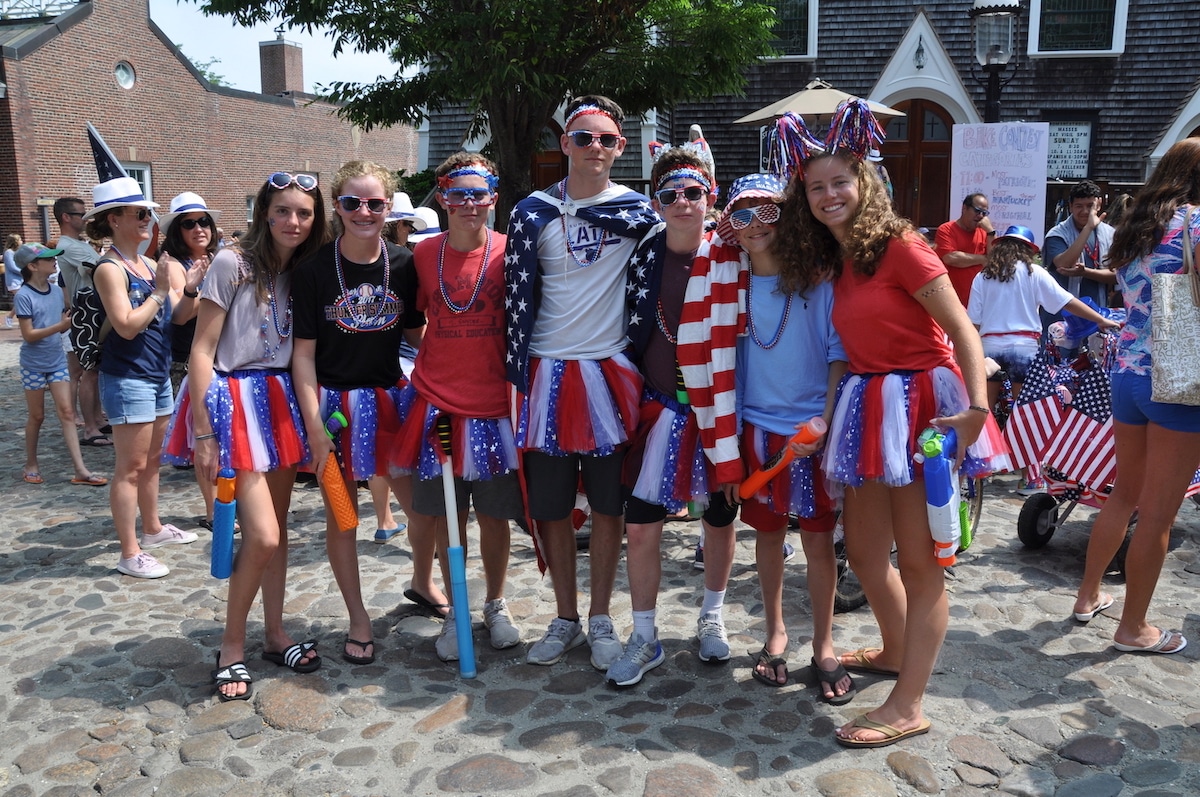 After the waterfight, spend some time in the sun and dry off at Children's Beach. You'll be first in line for the night events that begin at 5pm.  Three-legged races, wheelbarrow races, and tug-o-war are a few of the activities that you will find on the beach, along with balloon animals by the Balloon Wizard. Beginning at 6pm, a surprise guest will take the Bandstand Stage offering a lively performance to end a festive Independence Day.
If you're tuckered out from a day of events on the fourth, spend the evening at home with the family before gearing up for the fantastic fireworks show on Friday, July 5. Gather at Jetties Beach where you will be able to watch the highly anticipated Independence Day display beginning at 9pm. The NRTA Wave is offering very low cost bus service from Broad Street (by the Whaling Museum) to Jetties Beach before the fireworks show.
If you're only here for the day on Friday, consider taking the last Hyline Ferry home at 10pm so that you have the chance to witness the spectacular Fireworks display. 
Enjoy two days filled with family-fun celebrations for all ages as the Nantucket community comes together to honor the history of America. Follow us on Instagram to see fun photos from this year's celebration, and remember to enter your photos in our Annual Nantucket Photo Contest.