A sign of springtime on Nantucket is the Artists Association of Nantucket's (AAN) annual Spring Sweep, a fun and cultural take on "spring cleaning."
This year, the Spring Sweep Preview Party and Silent Auction will be held on Friday and Saturday, March 30 and 31 at the Cecelia Joyce & Seward Johnson Gallery, 19 Washington Street.  In its nineteenth year, this popular exhibition and silent auction will include works of art by many of AAN's 260 artist members, who will "sweep out" their studios for this event.
"A long-standing AAN tradition, Spring Sweep will again be held during the Easter weekend, and will feature super deals on fabulous local art, affording buyers a brilliant opportunity to add to their Nantucket collections," said AAN executive director Cecil Barron Jensen.  "It has become one of our signature events and we invite all community members to participate in this lively springtime celebration in our gallery, in the heart of Nantucket's Cultural District at 19 Washington Street," added Jensen.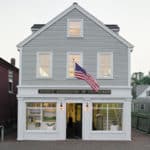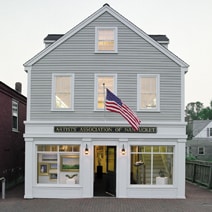 The Spring Sweep Preview Party is Friday, March 30, 5–7 p.m. and is open to the public. The Spring Sweep Silent Auction is Saturday, March 31, 10 a.m.–4 p.m. Bidding closes promptly at 4 p.m. As guests participate in the Silent Auction on Saturday, there will also be buy-it-now prices available on some of the art—where visitors may purchase pieces outright.
"After the storm-filled winter, this cheerful event is our organization's way of welcoming spring.  Intended for islanders and visitors alike, Sweep provides a rare opportunity to purchase your favorite artists artwork at substantially discounted prices," said AAN gallery manager Peter J. Greenhalgh.  "The excitement in the air over the course of the day is contagious, watching friends and guests vie for the best bid on amazing art at great prices!"
For further information about AAN 2018 programs and events, call 508-228-0722 or visit the Artists Association of Nantucket website.