The British Invasion will land at Jetties Beach on Nantucket this summer when RAIN: A Tribute to The Beatles joins the Boston Pops Esplanade Orchestra as the special musical guest for the 22nd annual Boston Pops on Nantucket concert to benefit Nantucket Cottage Hospital.
RAIN performs the full range of The Beatles' discography including the most complex and challenging songs that The Beatles recorded in studio but never performed for an audience. Now together longer than the legendary foursome, RAIN has mastered every song, gesture, and nuance of The Beatles, delivering a note-for-note performance that's as infectious as it is transporting.
For more than 20 years, the Boston Pops on Nantucket has been the largest and most popular summer event on the island, attracting thousands to Jetties Beach for a night of spectacular entertainment all to raise critical funds for Nantucket Cottage Hospital. Paired with RAIN, conductor Keith Lockhart and the Boston Pops Esplanade Orchestra will deliver another memorable edition of the concert, which is set for Aug. 11th, 2018. This year's event chairs are Sarah and Jeff Newton, longtime summer residents of Nantucket who maintain their primary residence in Concord, MA.
"We are thrilled to be chairing the 22nd annual concert," said Sarah. "For us, the Pops is the highlight of every summer, and we are working with a terrific group of volunteers and committee members to create another successful fund raising event for our cherished hospital."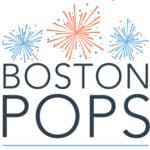 As event chairs, Sarah and Jeff will be partnering with hospital staff, volunteers, producer Jon Rosbrook, Aisling Glynn's ACKtivities, and many vendors and special guests to continue the incredible tradition of the Boston Pops on Nantucket.
"This is a particularly meaningful year for the hospital as it will be moving into its long-awaited new facility this Fall," added Jeff.
The annual concert is the largest single fundraiser for Nantucket Cottage Hospital, and all proceeds generated during the event stay on Nantucket to sustain the hospital's year-round commitment to the health and wellbeing of the island community.
Boston Pops on Nantucket – 2018 Special Guest Announcement from Nantucket Cottage Hospital on Vimeo.
RAIN: A Tribute to the Beatles follows previous special musical guests for the Boston Pops on Nantucket concert including last year's act, The Beach Boys, as well as former special guests Kenny Loggins, Matthew Morrison, Michael Cavanaugh, Carly Simon, Linda Eder, Joel Grey, and the late Natalie Cole. 
Sarah Newton has been involved in a number of island non-profit organizations; she served as a trustee of the Nantucket Historical Association, a vestry member at St. Paul's Church, and currently serves on the Nantucket Committee of The Trustees and as a Director of Great Harbor Yacht Club.  Since retiring from a career in real estate asset management at AEW Capital Management in Boston, Sarah has served on the boards of several non-profit organizations off island, and is currently on the board of Esperanza Academy in Lawrence, MA. Jeff Newton is co-founder and managing director at Gemini Investors, a private equity firm based in Wellesley Hills, MA, and serves as a director on the boards of several portfolio companies.  He currently serves on the Executive Committee of BUILD Boston and on the University of Vermont Foundation Leadership Council; he previously served on the MBA Advisory Board at The Tuck School at Dartmouth. The Newtons have three adult children who have spent parts of almost every summer of their lives on Nantucket.
Tickets for this year's event are on sale now at NantucketHospital.org/Pops Planning to travel to Nantucket Island specially for Pops Weekend? You'll find details on transportation and on lodging options at Nantucket.net.