The much anticipated Nantucket by Design event, a major fundraiser for the Nantucket Historical Association, is happening this weekend on Nantucket Island! A celebration of the role of design in architecture, interior design, and in all of life, this stellar event has three days of in-person and virtual events, featuring internationally known designers, local talent, and national leaders.
In between the panel discussions, visual displays, lectures, and luncheons, make sure you stroll through Nantucket Town to see the historic architecture of this beautifully designed town and stop into these shops to see designs you can add to your life.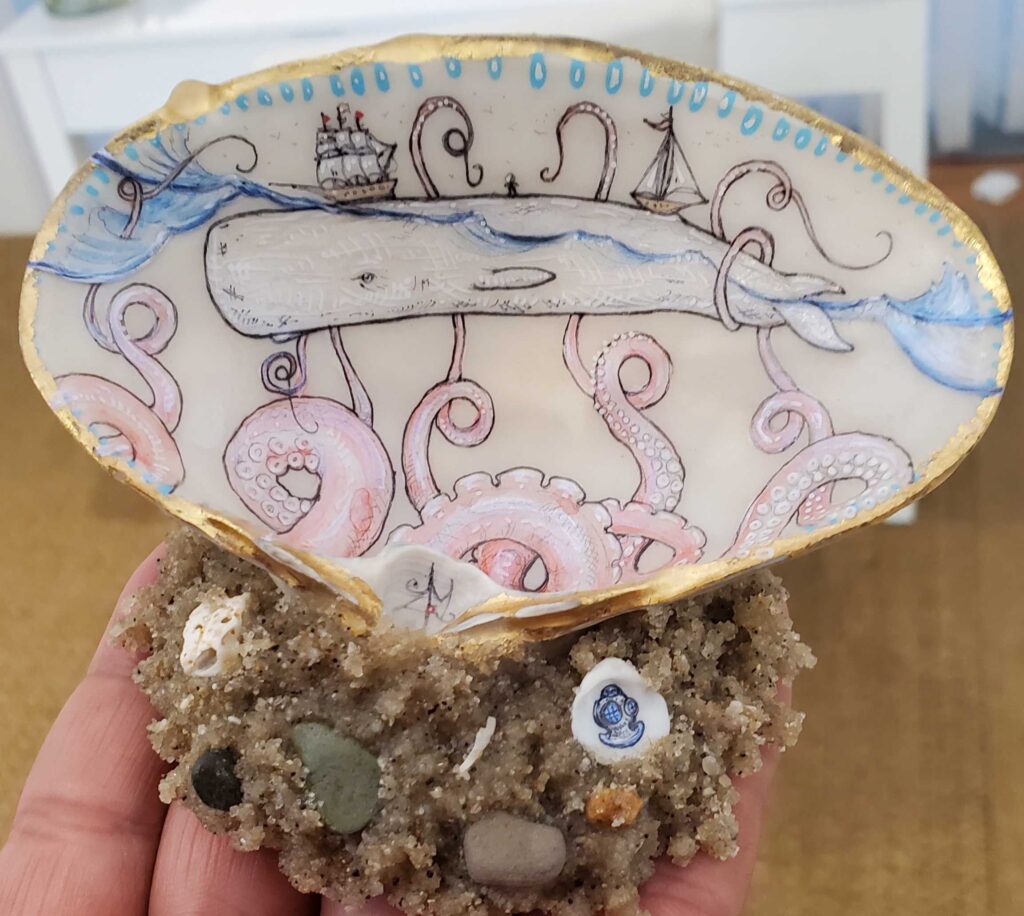 At 1 Old North Wharf, along Easy Street, you can discover a wonderful mix of local art and jewelry design. R. Simantov, a sought-out jewelry designer who for decades has introduced island residents and visitors to his stunning jewelry designs incorporating nature and classic jewelry-making techniques, is now in this new location. And he has devoted space in his gallery of jewelry for local painter and mural artist Zoe Markham and in his garden alongside the R.Simantov gallery for local sculptor Kelley Jepsson. Simantov is dedicated to being a patron of the arts and of Nantucket Island artists. He even works with them to create gifts that are destined to become heirlooms, like this custom shell art by Markham set in sand from a Nantucket beach that Simantov is going to make sparkle by insetting gems from his collection. Follow R. Simantov to see photos and videos of his newest designs, and to keep up with the evolution of his Oceanic Wing at 1 Old North Wharf.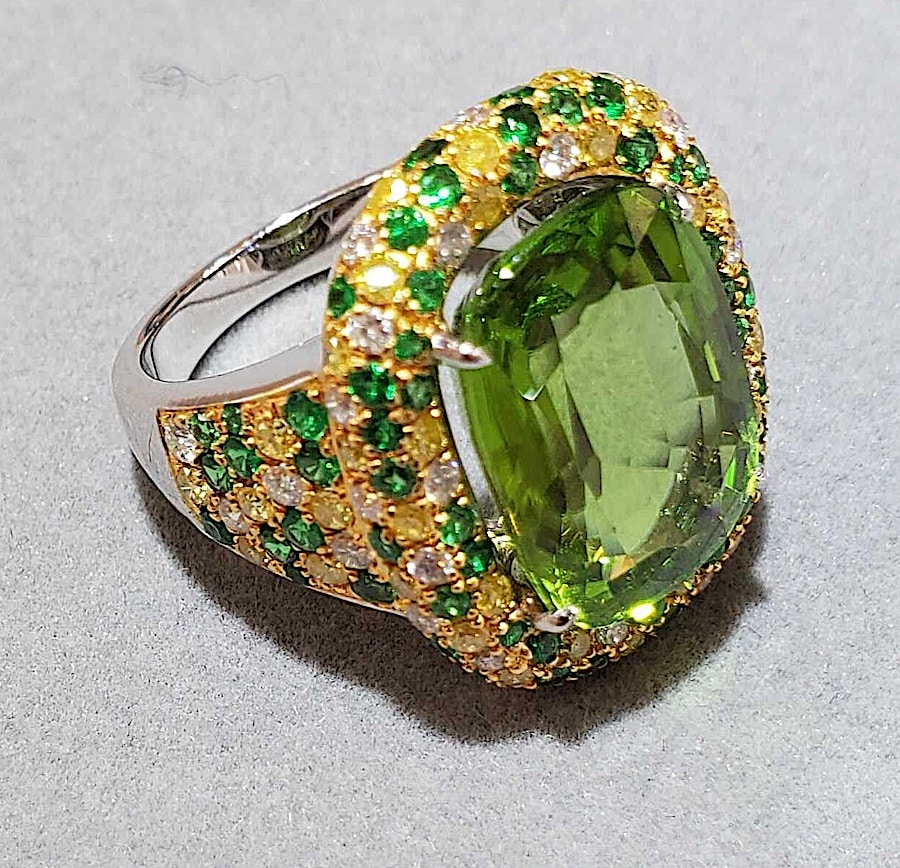 Over to Main Street and up where it meets Orange Street you'll find another jewelry store: this one specializes in antique and estate jewelry. At 1 Orange Street, tucked behind David Chase, Nantucket Estate Jewelry and Fine Arts has an impressive and ever-changing collection of vintage pieces, some with compelling stories (just ask!). Whether you are looking for rings, earrings, necklaces, or brooches, you'll find it here! And because it is estate jewelry, these are pieces you'll not find elsewhere.
What better way to spend your time between sessions of the NHA's 2021 Nantucket by Design than to seek out iconic and innovative designs among the shops of Nantucket Town. And make sure that R. Simantov on historic Old North Wharf and Nantucket Estate Jewelry and Fine Arts are two of the stops on your list of discoveries.