Handmade & One-of-a-Kind
Looking for a very special jewelry piece that is locally made and inspired? check out Jessica Hicks at 2 Union Street. Her collections of cast shells, gemstones, and precious metals offer pieces for all occasions: every day wear to special events. With over 30 years of experience, Jessica Hicks' jewelry has been an island must-have since she first began making jewelry here in 1997.
She is well-known for her Lorraine Collections that features signature drilled holes, making each piece of jewelry unique. Other summer favorites include the Tuckernuck Collection, crafted with shells from Tuckernuck Beach that have been cast in sterling silver or gold, and her new rainbow cuffs. This season, she has also been creating more single pieces: "I am more focused on one-of-a-kind pieces, I think my customers like knowing they are the only ones who have the piece."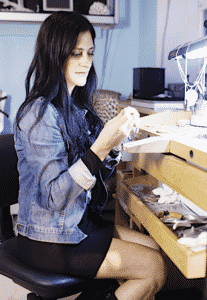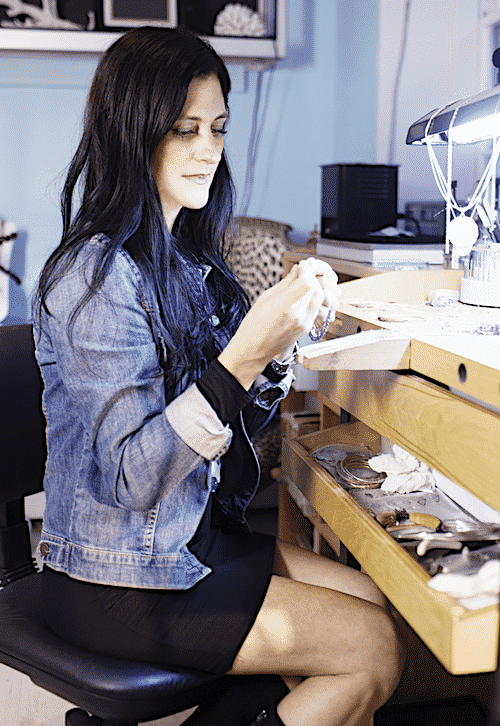 Jessica's most popular item is her Perfect Couple Ring, featured in Elin Hilderbrand's book, The Perfect Couple. "I've had many requests to make the ring for customers across the country," says Hicks, "even in Canada!" Hilderbrand's following combined with Hicks' memorable work will have you placing an order for your own Perfect Couple Ring. "I am deeply honored that she [Elin] chooses to consistently wear and support my jewelry."
For unforgettable and inspired jewelry collections, visit Jessica Hicks at 2 Union Street, where you will find her studio amidst an exciting and eclectic group of local artisans and shop owners. Her studio is open Monday-Saturday 11am-4pm and her jewelry collections are at jessicahicks.com.
Plant Power at Bartlett's
For those of us that have wandered into the sprawling Garden Center of Bartlett Farms, not sure where to begin, you will love the new programs that are on the docket for the month of August. A series of gardening and farm talks, led by Hilary, the Garden Center Manager, will take place August 7,14, and 21 at Bartlett's at 9am. Each of these free talks will focus on a different aspect of gardening life: protecting your garden against deer and wildlife, planting in the Nantucket microclimate, and gardening with native plants. Additionally, attendees will learn how to use the efficient "Plant Finder" tool available on the Bartlett's website—your guide to discovering the right plants for your yard!
Kids will love the DIY Worm Farm Project on Tuesday, August 13 at 10am. Learn all about vermiculture and take home the actual worms to add to your garden. Sign-up by visiting bartlettsfarm.com
Can't make it out to Bartlett's? Stop by one of their two town trucks—downtown on Main Street and at the rotary in 'Sconset—for delicious fresh fruits, veggies, and flowers from 9am-1pm Monday-Saturday.
Stay up to date with all the green goings on at Bartlett's Farm and visit their website at bartlettsfarm.com. Located at 33 Bartlett Farm Road, they are open daily from 8am to 7pm. Shop Bartlett's for local goods and products as well as a wide variety of home and garden needs.