On Thanksgiving morning, hundreds of people on Nantucket Island take a break from their holiday cooking and preparations to gather at Children's Beach to partake in the festivities and fun of the annual Cold Turkey Plunge, a major fundraiser for the Nantucket Atheneum's Weezie Library for Children.
After being held virtually during the pandemic years, the Cold Turkey Plunge will be held in person for 2022 — the event's 21st year. Plunge time is 10 am, so if you plan to plunge, but neglected to register in advance on the Atheneum website or at the Atheneum desk on November 23, make sure you arrive at 9 am on November 24 for on-site registration. Plungers may register as individuals or as a teams of two or more. If you're more of a chicken than a turkey when it comes to running into the chilly waters of Nantucket Harbor in late November, you can do your part by donating. At the bottom of the Cold Turkey Plunge web page is a list of registered Plungers: click on the individual or team of your choice to donate. Business sponsorships are also available by contacting Maggie O'Reilly at 508-228-1110 ext. 114.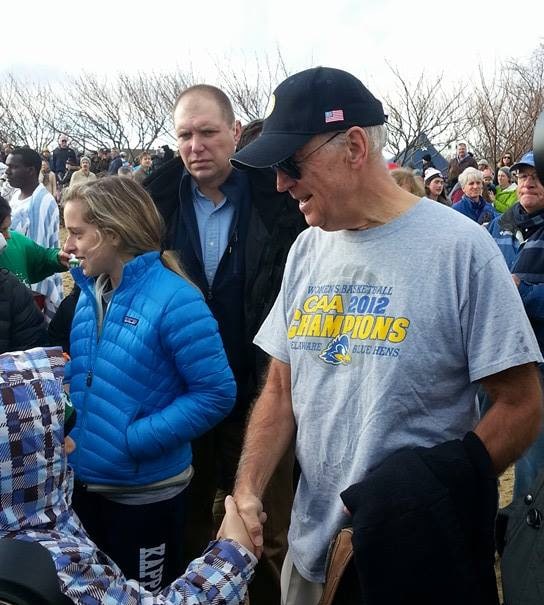 Spectators and helpers (someone has to hold the towel) should be prepared to walk a block or three to the beach, since parking at Children's is limited. Refreshments will be available at the event both for Plungers and for spectators. An emcee will add to the fun starting around 9 am and will lead the official countdown to the Plunge. A veteran plunger told us that he looks forward to again hearing the "collective gasp" at this year's in-person Plunge when "those of us in the first row hit the water all together."
People spending Thanksgiving Day off-island can still participate. Because the Atheneum had an enthusiastic response to the virtual version of this event, they've decided to continue to invite people to Plunge from anywhere. "The Nantucket community showed great support for the virtual plunge in both 2020 and 2021. Our plungers showed tremendous creativity with #PlungeDayYourWay and had a lot of fun with it! We are grateful to have kept this beloved island event going until we could return safely in person," commented Maggie O'Reilly, the Atheneum's Director of Development.
Nantucket Atheneum Cold Turkey Plunge provides the funding necessary for Weezie Library for Children to offer free access to year-round programs, services, and materials to all library users. This Thanksgiving morning event often raises more than $100,000 a year for the library. The highest amount raised from a single Cold Turkey Plunge was $135,000, and more than $1.5 million total has been raised by this event from its inception in 2001.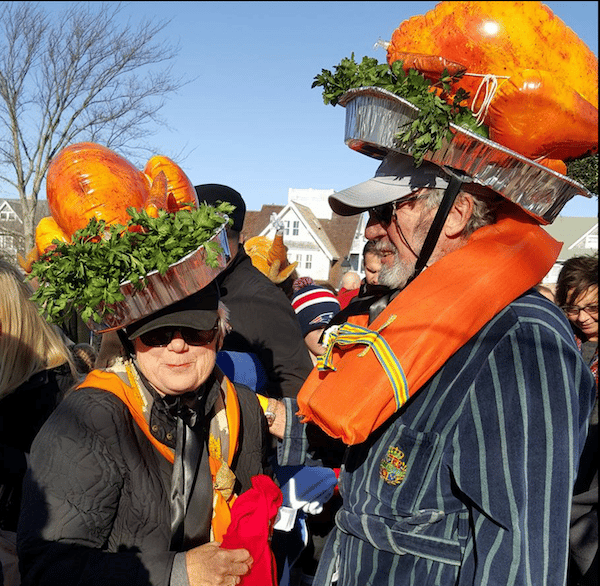 The Nantucket Atheneum is our island's free public library. Members do not have to reside on Nantucket Island or even in Massachusetts to use Nantucket Atheneum resources: even the Atheneum's virtual resources are available free to cardholders. The Atheneum relies on donations for 75% of its operating budget. The Cold Turkey Plunge is one of the library's two major annual fundraisers (the other being the Atheneum's Dance Festival). Money raised by the Plunge is earmarked to support the Weezie Library for Children and its many programs for youth.
The Weezie Library serves approximately 12,000 children a year, from their earliest days through high school. In addition to operating a full lending library with children's books in a section of the Nantucket Atheneum, The Weezie Library staff organizes and creates programming that includes Music in the Morning, NanPuppets, Toddler Time, Preschool Story Time, Spanish Story Time, Grab & Go Craft Kits, Library LEGOS, STEM Kits, Teen Game Nights, and Read-and-Play Kits, and school outreach. According to Department Head Leslie Malcolm, last year The Weezie Library offered more than 300 programs that were attended by more than 16,000 patrons.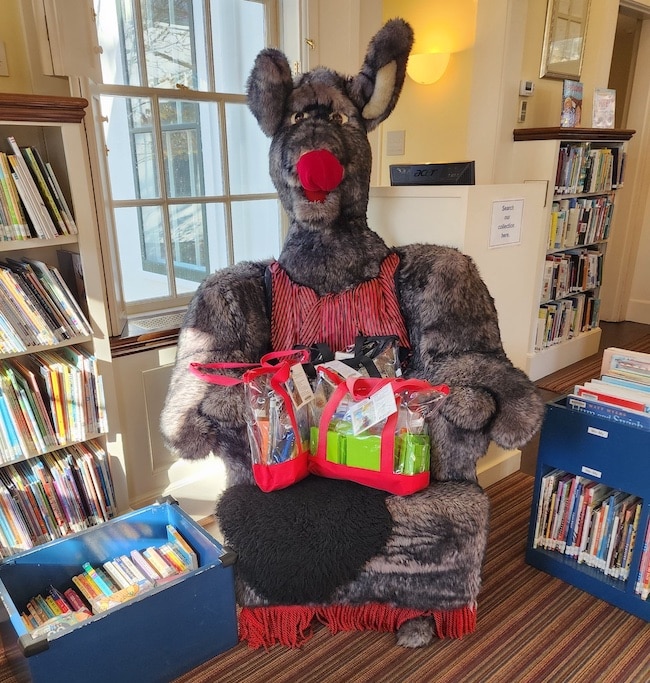 Malcolm is justifiably proud of her staff and of the "solid relationship we have developed with local schools and educators" that has "enabled us to serve all school-age children in the community. By visiting each school and speaking with students, we were able to enroll over 1,000 participants in our summer reading program.  Learning loss over the summer months is the number one challenge for educators each fall.  The Weezie Library has been happy to support their efforts to close this critical gap." Malcolm and her team are dedicated to serving the entire Nantucket community, and "we are always looking for new ways to introduce new friends to their public library."
To help provide the high-quality programming and services The Weezie Library is known for, Malcolm, her staff, and staff of The Atheneum work with other island organizations. "The Atheneum has collaborated with over 50 organizations over the years," Malcolm explained. "The Boys & Girls Club, NES, NIS, CPS, NHS, The New School, The Lighthouse School, a number of island preschools, the Nantucket Community School, The Maria Mitchell Association, and NiSHA are just a few of the community partners that Weezie works with most often." Additional programming is on the horizon, depending on volunteers. Anyone with the time and enthusiasm to volunteer should reach out to Atheneum's Operations Manager Cheryl Creighton.
The Cold Turkey Plunge will be held rain or shine the morning of November 24, 2022. Costumes are encouraged and add to the fun and high spirits. Prizes will be awarded for Best Costume, Top Fundraisers, and Farthest Traveled.
"Hundreds of plungers will gather virtually and at the Children's beach on Thanksgiving morning in support of the Weezie Library for Children and children's literacy needs. Wide and diverse community involvement in this beloved island tradition provides the necessary funding for programs and services all year long. And every dollar pledged provides a significant return for our Library and its community," explained Ann Scott, Head Librarian and Executive Director, Nantucket Atheneum.

"It's a perfect way to start Thanksgiving: the holiday is all about gathering… by participating in and attending the Plunge, you can do something fun, something kind, and it will put you in a great mood," added Marketing Manager Anastasia Tumash. "Everyone leaves the plunge with a huge smile on their face."
#PlungeDayYourWay
#FreezinForAReason
#ACKTurkeyPlunge