The Nantucket Science Festival is back for another exciting year. On March 16, 2019, join the Maria Mitchell Association and the Nantucket Community School, along with many community partners, for hands-on, interactive activities for all ages from preschool to adult. 
The Nantucket Science Festival is all about connecting people with their inner scientist.  This year, you can test your engineering skills while building a lunar module with wooden blocks, get hands-on with water quality monitoring tools, investigate pond life with microscopes with the Nantucket Conservation Foundation, make an environmental pledge with the Linda Loring Nature Foundation, and much more.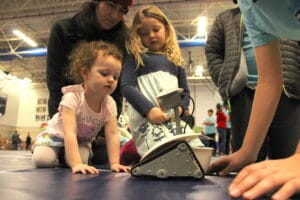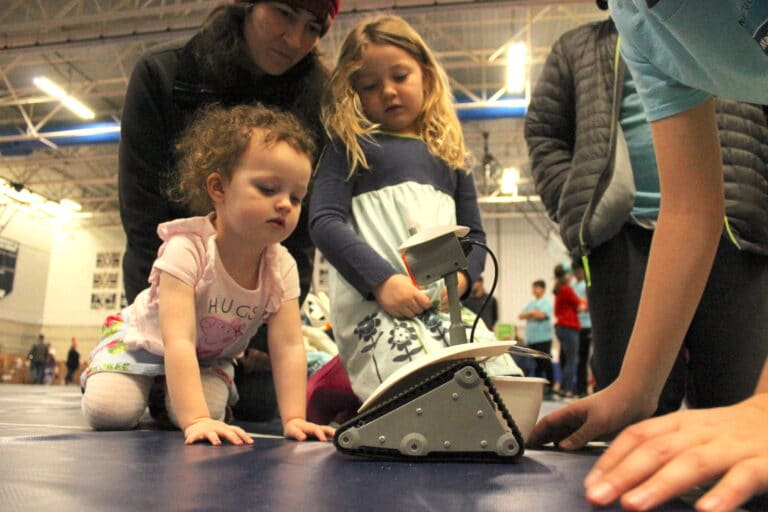 In celebration of the Fiftieth Anniversary of the Apollo 11 moon landing on July 20, this year's festival will have many activities to inspire space scientists of all ages.  As always, we will give out door prizes throughout the day.  Complete the "Passport to Science Challenge" and you will be entered to win the grand prize drawing.  Kim Botelho, the Maria Mitchell Association's Director of Education announced "We are so excited that for the first time in the five year history of the event, STEM Fair projects completed by Nantucket High School students and Science Fair projects completed by sixth to eighth graders from the Nantucket New School will be on exhibit.  It is wonderful to see our local schools become even more involved in this event." The festival will be held in the Nantucket High School Gymnasium, 10 Surfside Road, from 10:00 am – 2:00 pm and admission is free.
"The science festival is the largest mid-winter event for families on Nantucket and is a wonderful cooperative effort with our friends at the Community School and many other organizations," said David Gagnon, the Maria Mitchell Association's Executive Director. "We are grateful to everyone who helps to make this event one of the reasons why Nantucket is such a great community with a love and appreciation for the natural and scientific world twenty-eight miles out to sea." 
The Nantucket Science Festival is sponsored by Dr. David and Beverly Barlow, The Nantucket Land Council, Brain Building in Progress, and the Department of Early Education and Care. Many generous businesses donated prizes for the Festival.
The Nantucket Maria Mitchell Association (MMA) is a private non-profit organization. Founded in 1902, the MMA works to preserve the legacy of Nantucket native astronomer, naturalist, librarian, and educator, Maria Mitchell. The Maria Mitchell Association operates two observatories, a natural science museum, an aquarium, a research center, and preserves the historic birthplace of Maria Mitchell. A wide variety of science and history-related programming is offered throughout the year for people of all ages.