Though a person needs no reason to sing, there are certainly lots of reasons to do so.  This timeless form of self-expression not only gets us out into the community, but it also has a number of health benefits.
With fears of the flu coming closer to home, now is the time to get singing. According to researchers at The University of Frankfurt, singing can dramatically boost a person's immune system. Choir members underwent blood tests before and after rehearsing, and the study showed that antibodies in the blood increased significantly. Singing can also be a great form of exercise, something we all need more of during these colder months. It has also been shown to improve posture and help with sleeplessness.
These cold, short days can be a burden for all of us, so it's a good thing that music not only lowers stress levels but it also improves alertness.  It has been known to release endorphins, the "feel good" chemical produced in our brains.  It can improve mood and provide an immediate sense of pleasure, regardless of the song or how well it's being sung.
Clearly there a many reasons to add music to your life.  Whether you're an old pro or you're dusting off the pipes for the first time, there is no better time to start. For more than 40 years, The Nantucket Community Music Center has been providing transformative opportunities to listen, learn, and connect through music.  The NCMC has a variety of ensembles tailored to bring people together over a shared love of music.
There's something for everyone at NCMC. Join the Community Chorus and sing traditional and contemporary songs under the direction of Jeff Cutts.  The Community Chorus gathers Monday nights from 6:45 to 8:30pm.  For laughter and song in the company of women, join Diane Lehman and the Women's Chorus on Thursday from 6:30 to 8:30pm and again on Saturday from 2 to 4pm.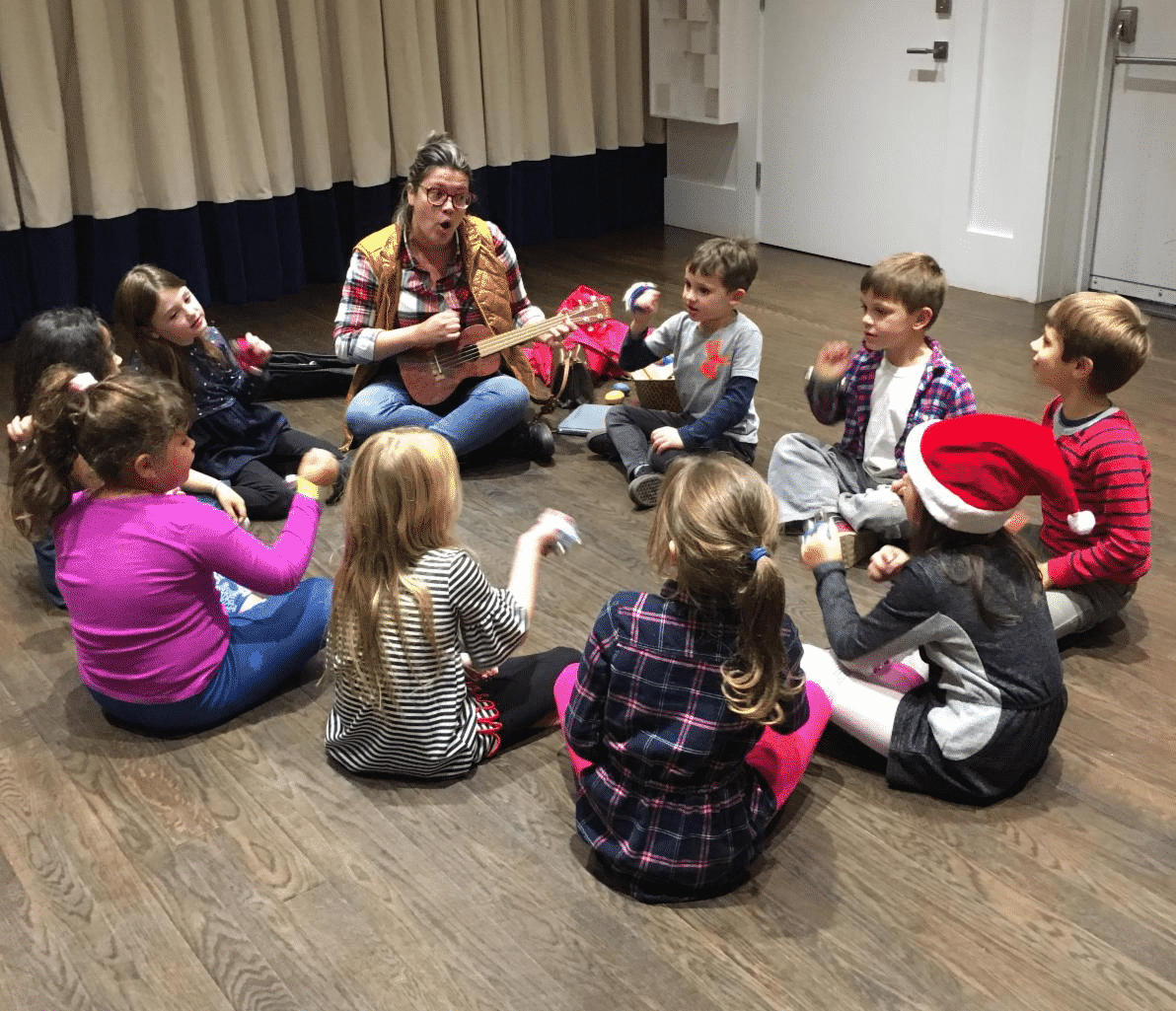 Directed by Dr. Greta Feeney, the NCMC Open Voices Youth Chorus will learn and perform repertoire ranging from classical, bass, traditional, and also popular world music.  Students will also create audio-visual materials and learn how to safely and responsibly contribute content online through social media.  Ages 8 – 12 are welcome on Sundays from 1 to 2:30pm.  For the little ones, children ages 5-8 who love to sing are invited to the NCMC Kid's Chorus Thursdays from 5:15 to 6pm where they will learn the fundamentals of singing as a group.  Hard work and lots of fun will culminate in a concert at the end of May.
Since music and dancing are an inseparable pair, the Irish Set and Ceili Dance Class meets every Tuesday from 6 to 7:30pm (6 to 6:45pm for beginners!).  Explore what has been the heart of social life for the Irish for nearly 4,000 years.  You don't need experience, just a good pair of shoes and plenty of water.
For those that keep the beat, Drumline is a performing ensemble made up of snares, tenors, and bass drums where students learn the basics of line playing and cadence.  Those interested must have an introduction to drumline and will meet Saturdays from 12 to 2pm.  Available to grades 3 and up by audition.
It's not too late this winter to give a boost to your confidence, widen your circle of friends, and improve your general health with the NCMC. For more information visit nantucketcommunitymusiccenter.com or call 508-228-3352.