Since the 2020 parades, picnics, Daffodil Flower Show, and other annual Daffodil Festival events have been canceled due to the pandemic, we will post photos on our Instagram @nantucketinsider through the day tomorrow of the beautiful daffodils growing across Nantucket Island, along with photos of past Daffodil Festivals.

Island ecologist Vincent Murphy reminded us that the tubular front part of a daffodil flower is called the CORONA. We love his sentiment when he told us "We should use the daffodil as a symbol of both overcoming this disease and remembering those lost." Daffodils as a symbol of hope, victory, and remembrance… CELEBRATE SPRING!

Here are some suggestions on how to make your own Daffy Weekend festive without the 2020 festival…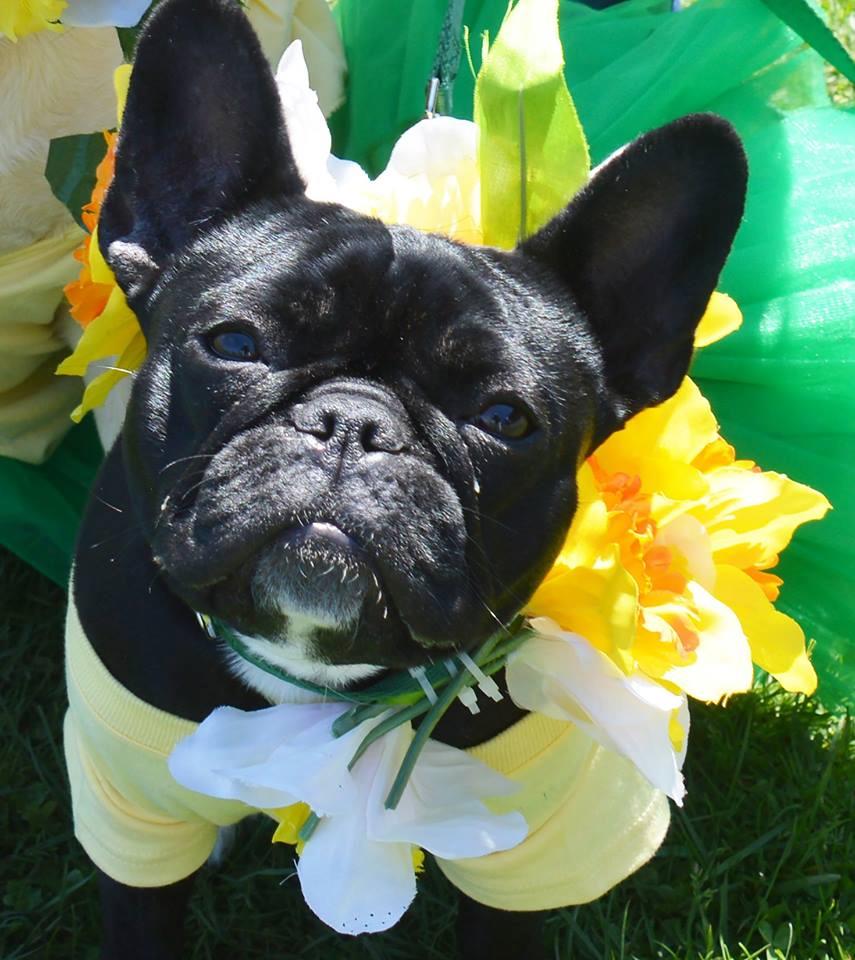 Watch the Virtual Daffy Pet Parade organized by NiSHA, who tell us: "The parade MUST go on! Though the actual Daffodil Festival and Daffy Pet Parade have been postponed, there is NO reason we can't still dress our pets in their daffy finest and show them off, right? The virtual parade will "go public" on Saturday, April 25, on their Facebook page. Winners will be announced on Sunday, April 26.

Walk around downtown Nantucket — dressed in your Daffy best and wearing a mask — and look at all the decorated storefronts and windows. Consider placing an online order to help our island merchants.

Stroll by the Nantucket Atheneum between noon and 2pm on Saturday for a free Daffodil Festival umbrella from the creative minds at Peter Beaton Hat Studio, who are celebrating their 25th Daffodil Weekend. Curbside pickup while they last.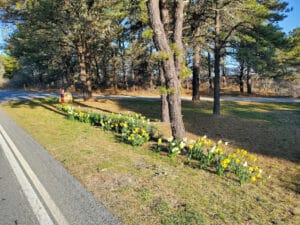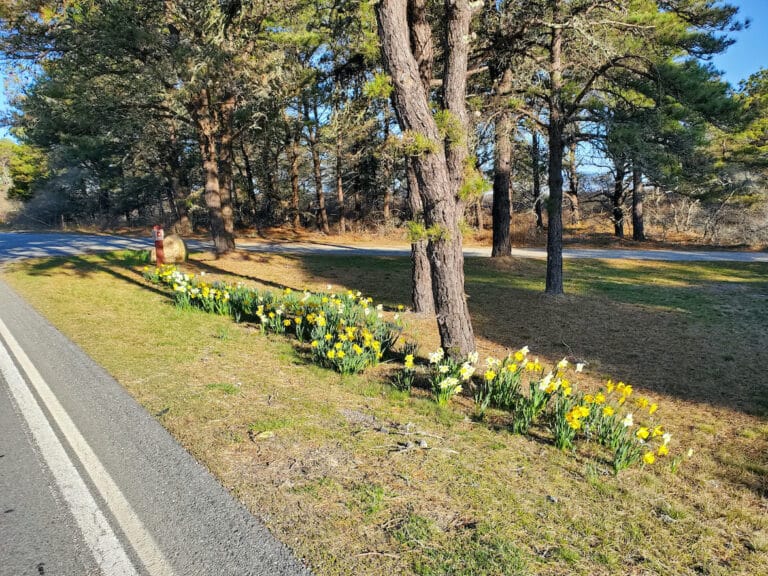 Drive down Milestone Road to 'Sconset to view all the beautiful blossoms blooming along the roadside! Park (appropriately distanced) and have a personal picnic. You'll find a few recipe suggestions at DaffodilFestival.com. If you have a favorite recipe to share, please email it to us at nantucketnews@gmail.com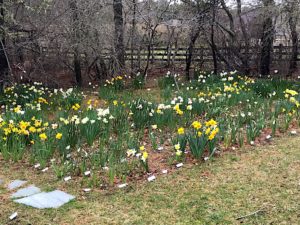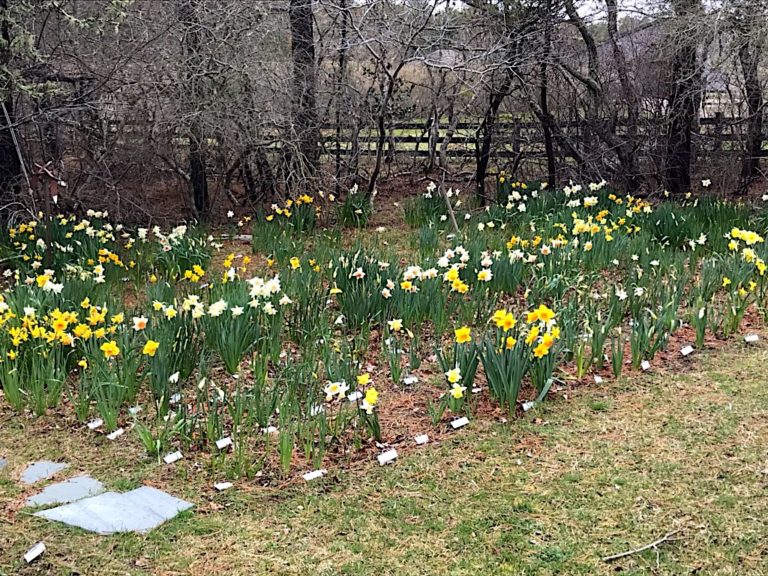 Island resident and daffodil expert Mary Malavase gave us another activity suggestion in honor of Daffodil Festival: identify the daffodils growing around you. Malavase, a long-time member of the Nantucket Garden Club, judges daffodil shows near and far. She suggests you start at the website for the American Daffodil Society: https://daffodilusa.org/ "Once you are on the site, there are tips for growing daffodils. While you're there, you can join the Society and get even more daffodil tips and news. Another good place to go to identify daffodils is DaffSeek, website that is a database for identifying that has tens of thousands of daffodils." Once you identify a flower, photograph it and label it so you remember your favorites when it's time to order more bulbs.
As you participate in your own Daffodil Weekend 2020 events, take selfies of you in your daffodil attire, photos of the daffodils you grow and the blooms you see around the island, and of any other Daffy image on Nantucket, and submit them to our annual Nantucket Photo Contest.
HAPPY DAFFY from Nantucket and Nantucket.net!