The organizers of the original Nantucket Christmas Stroll were merely trying to prevent islanders from escaping to Cape Cod across the Sound to do their holiday shopping.
Rewind to 1973, a year when local merchants, in an effort to boost the island's holiday purse, kept shops open late the first Friday in December, inviting locals to holiday shop on-island. That initial Stroll, christened by merchants as a "Christmas Shoppers Stroll" a mere three hours in duration, was proclaimed a huge success. Shopkeepers entertained shoppers with wine, hot chocolate, tea, mulled cider, fruitcake, and holiday cookies while they perused crafts, books, clothes, and holiday wares. In subsequent years, the event grew exponentially, drawing larger crowds until it became a nationally- and, ultimately, internationally-renowned holiday event.
This weekend, December 6, 7, & 8, is the 46th Annual Nantucket Christmas Stroll Weekend, presented by the Nantucket Island Chamber Commerce with lead sponsor, the Nantucket Steamship Authority.
This year's Nantucket Christmas Stroll, with a theme of "Winter Nights & Holiday Lights," features dozens of decorated holiday trees throughout the downtown area, a 20-foot "Talking Tree" at the top of Main Street, Victorian carolers, live entertainment on a Main Street stage, and so much more!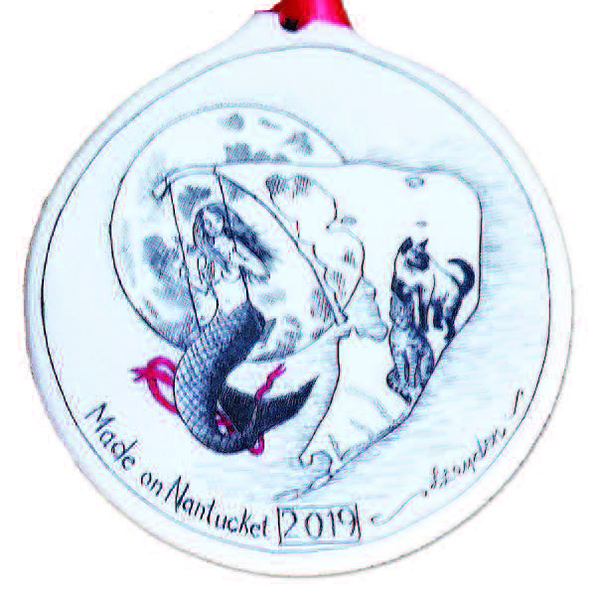 Most Nantucket merchants are offering holiday cheer for Stroll weekend, and several are offering special gifts (some gifts are free and in limited supply; some require a small purchase), including The Nantucket Pearl Company in the G.S Hill Gallery on Straight Wharf, ACK 4170 on Easy Street, and Blue Beetle at the bottom of Main Street. Looking for some special Stocking Stuffers for Christmas? Here you'll find some suggestions.
Make sure you are on Main Street at 11:45 am, when Nantucket's Town Crier rings in Stroll and leads the crowd to the wharf to greet Santa, who arrives by boat. Santa will then make his way to the Nantucket Whaling Museum to meet with children.
Throughout the day, the Nantucket Chamber of Commerce has scheduled live entertainment by island entertainers, children, theatre groups, and musicians on a special Stroll stage on Main Street. Here's a taste from last year of what you might expect to see and hear…
Bring the family to Easy Street Cantina on Broad Street at Easy for lunch and for Holiday Cookie Decorating from 9am to 6pm on Saturday. If your group is more mature, then walk over to Easton Street for a Stroll lunch at The Nantucket Hotel, where you can sit by a fire pit and sip holiday cocktails. After lunch at the Nantucket Hotel, it's a short stroll to Epernay Wine & Spirits, where sommelier Jenny Benzie is hosting special festive wine tastings throughout Stroll weekend.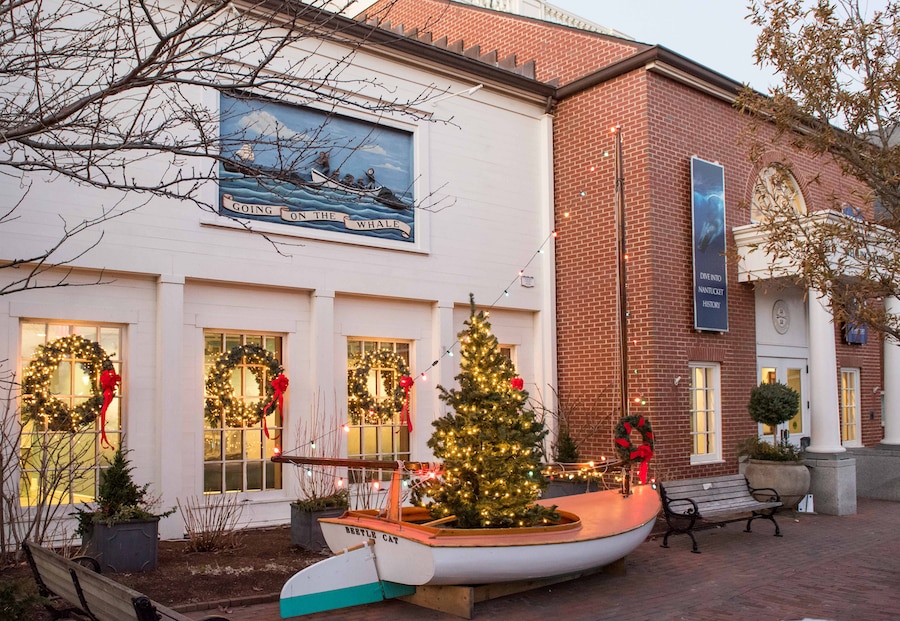 Once again, the Nantucket Whaling Museum will be transformed into a glittering winter wonderland, with the December month-long Festival of Trees showcasing uniquely crafted trees designed by local merchants, nonprofit organizations, artists, and children. This gorgeous display is sure to put you in the holiday mood!
Both White Heron Theatre and the Theatre Workshop of Nantucket are raising their curtains on holiday productions. White Heron is presenting A Nantucket Christmas Carol, a delightful adaptation of the classic Dickens story, and Theatre Workshop's production is Matilda, a musical inspired by the "twisted genius of Roald Dahl."
Stroll continues on Sunday, December 8, when you can enjoy a festive breakfast with beignets and hot chocolate at The Beet at 9 South Water Street from 8 am or Sunday Brunch at Proprietors at 9 India Street. Holiday cookie decorating at Easy Street Cantina is still going on, as are the Festival of Trees, and many shopping opportunities. Epernay has two more wine tastings on Sunday, at noon and at 3pm.
Have a merry Christmas Stroll and happy holidays!