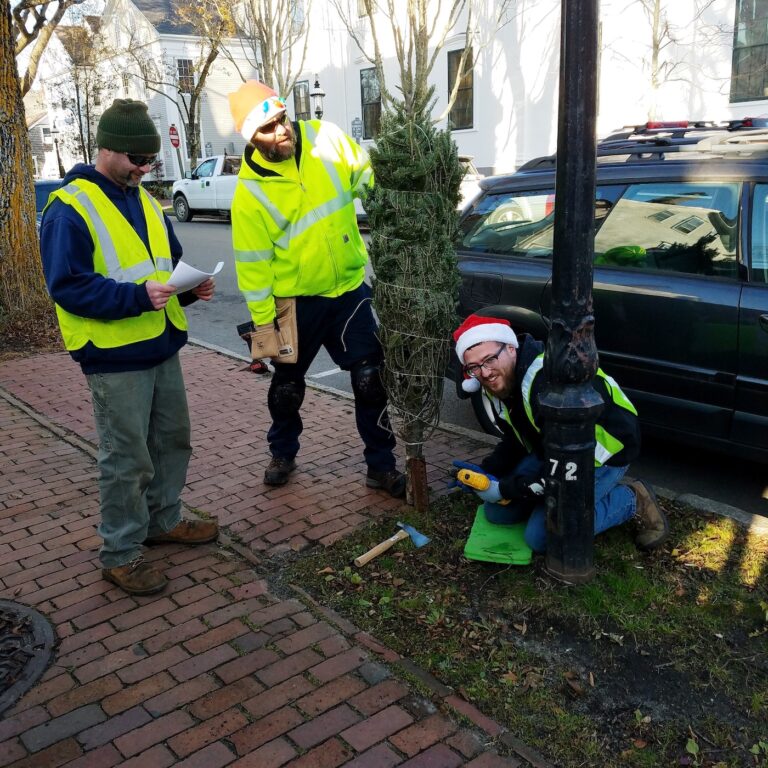 Dozens of Christmas trees now line downtown streets on Nantucket, waiting for schoolchildren and other island groups and individuals to adorn them with holiday ornaments and lights before the Illumination on Friday, November 29. The Illumination is the official start of Nantucket Noel (as the Nantucket Island Chamber of Commerce, who organizes it, calls these next few weeks), and is a fun gathering with caroling, lights, and community.
Two days prior to the Illumination (Wednesday, November 27), the Nantucket Historical Association kicks off its holiday celebrations with their annual Festival of Wreaths in the Whaling Museum, McCausland Gallery, at 15 Broad Street. This community tradition features an array of wreaths beautifully crafted by local businesses, nonprofits, schools, organizations, and individuals that are on display during the week of Thanksgiving. Visitors may bid on their favorite wreaths in a silent auction to benefit the NHA's year-round outreach efforts. From traditionally decorated greens to unconventional materials, all of the Festival of Wreaths entries capture the creativity of Nantucketers.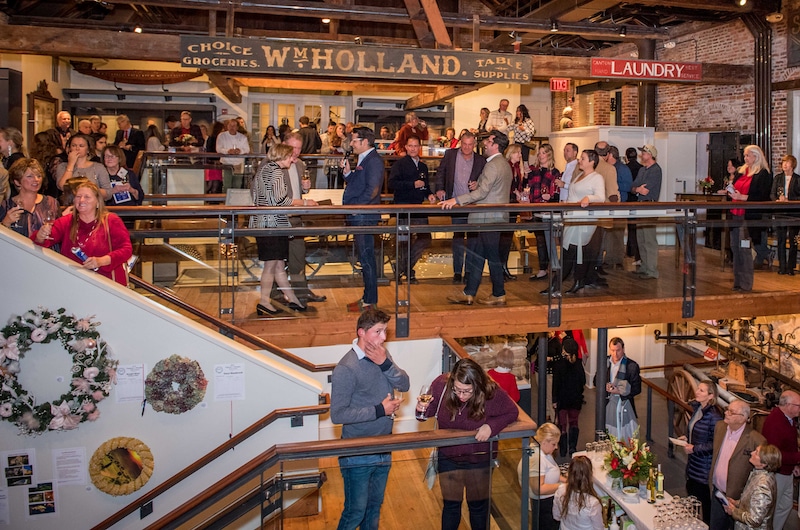 Donald J. Dallaire and David M. Handy are returning as 2018-19 Festival of Wreaths Chairs. "It is that time of year again to kick off one of Nantucket's wonderful holiday traditions by supporting the Nantucket Historical Association at this year's Festival of Wreaths. We couldn't be more excited to see what the creative community of Nantucket will come up with this season!" says Handy and Dallaire.  "Every year tops the last, as more and more members of the community take the time to create these fabulous wreaths and join together to toast to the holidays." 
The silent auction is free to the community and takes place throughout the duration of the festival (November 27-December 1), providing all attendees the opportunity to visit and revisit their favorite wreaths to increase their bids and their chances of winning.
On Friday, November 29, after the Illumination, stay in town and visit the Artists Association of Nantucket's Gallery at 19 Washington Street for the festive opening reception to their Holiday Small Works exhibition.
"This is a long-standing holiday tradition for the island community, and we feel supporting local Nantucket artists is a particularly meaningful way to kick off the holiday season," said AAN executive director Courtney Bridges. "With more than 300 artist members, there is a wide variety of beautiful work from which to choose. I can't think of a better holiday present than a one-of-a-kind gift of art." 
"All of the work has a size restriction of 12 x 16 inches or smaller, so for those wishing to give holiday gifts of art or with limited wall space, this is the ideal exhibition to find that perfect piece," added AAN gallery manager Peter J. Greenhalgh. 
On December 6 at 10 am, the Nantucket Historical Association (NHA) opens the doors to its 26th annual Festival of Trees, held through December 31, 2019 in the Whaling Museum, 13 Broad Street. This exibit is open to the public with museum admission till 8 pm on December 6 and from 11 am to 4 pm December 7-31 (closed Christmas Day). Admission is $20 (just $5 for year-round Nantucket residents).
The NHA is thrilled to welcome Lauren and Neil Marttila as the 2019 Festival chairs and to thank them for their dedication to make this year's festival a success. "It is an honor to chair the 2019 Festival of Trees, which is such a wonderful community tradition," says Neil. "It always feels like the official start to the holiday season, and it is a joy to see the festive spirit of the island celebrated through the beautifully designed trees. We look forward to touring the halls of the Whaling Museum each year."
The Festival of Trees is the NHA's highly anticipated holiday tradition that kicks off the Nantucket Island Chamber of Commerce's annual Stroll Weekend and transforms the Whaling Museum into a festive winter wonderland for the entire month of December. This event features nearly 100 community-crafted trees designed by local merchants, nonprofit organizations, artists, and children.
Return to the AAN Gallery at 19 Washington Street the evening of December 6 for their annual Cool Yule party from 5:30 to 7:30 pm. Free and open to the public, it is another festive holiday happening leading up to Stroll Saturday.