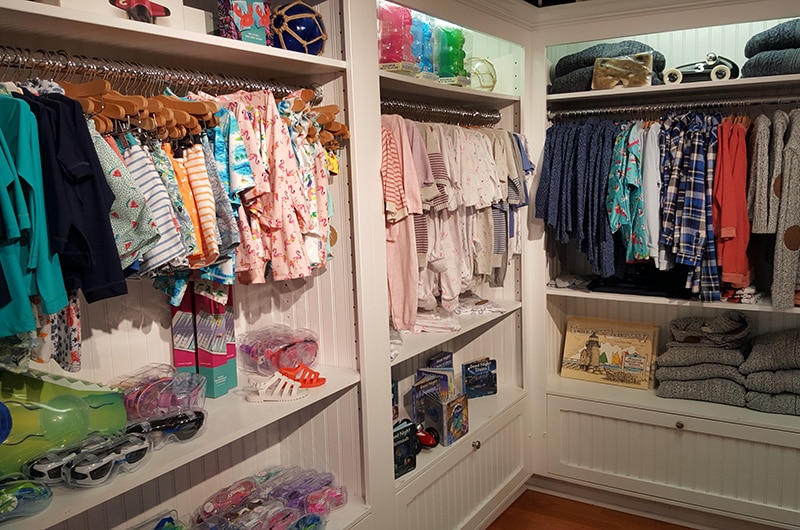 Egg hatched in 2003 when designer Susan Lazar created a lifestyle brand with a "soul"—one that focuses on the love that exists between parents and their children and celebrates the bond that connects all families.
Designed around the needs of stylish mothers and their children, Egg clothing is made with natural fabrics and clean modern designs for fashionable baby and children's clothing that is durable and comfy. A nice surprise is the affordable luxury price point.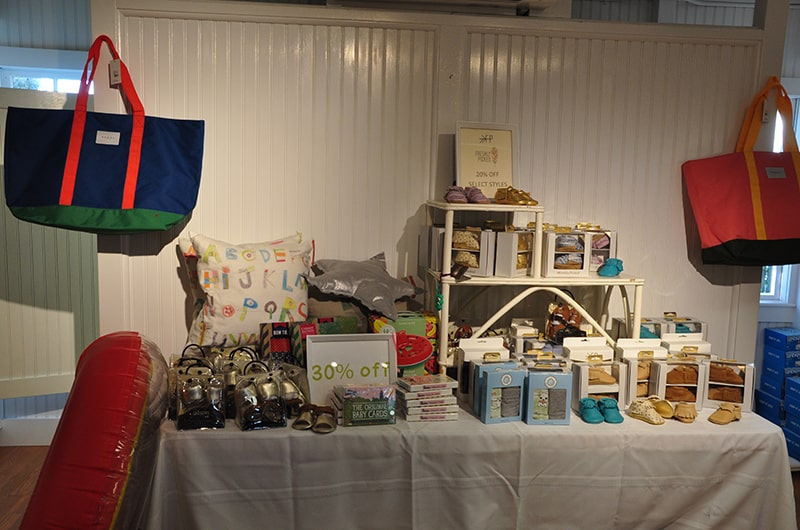 The "Friends" at Egg & Friends are other new and interesting brands that give back, such as Chaser, Natives, and State Backpacks, who hand-delivers a backpack packed with essential tools for success to an American child in need for each one purchased. Several local Nantucket brands are also available in the shop, including Barnaby and also Sailing Stork onesies and tshirts with 100% of the proceeds benefitting a program at Nantucket Cottage Hospital that assists women on-island who need emergency travel and funds to help with certain labor and delivery situations.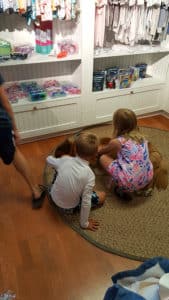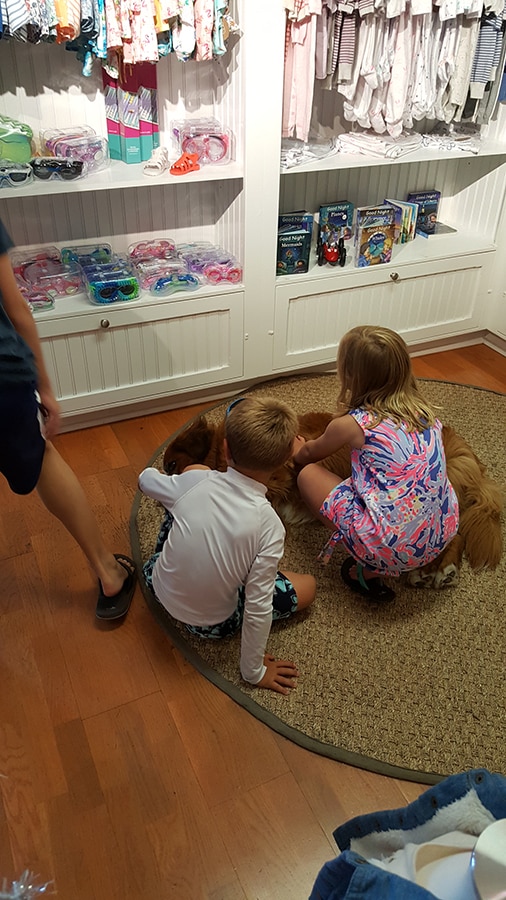 Manager Lolly Amons is dedicated to making Egg & Friends "a happy place" for kids and their parents. Along with Kona, her friendly and very soft cuddly Mountain Mastiff, Lolly is happy to introduce her young customers to the toys and activities in the store while mom and dad shop. She keeps the large Activities Board constantly updated with lists of events for kids and family fun, and even hosts her own events in the shop, including a "Dog Day" with puppies and ice cream to introduce adoptable dogs from NiSHA. "We strive to be a place where kids and their parents can come together," Amons explained. "We have a great space for little people, and really want to give back to the community!"
During our visit, we shopped for a 2-, 3-, and 5-year old (most Egg designs range from infant sizes to age 12). We love the Ethan Pant for boys, a lightweight soft cotton twill bottom with an elastic waist band and drawstrings.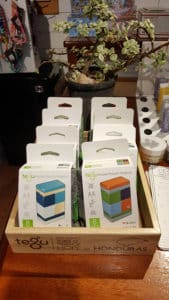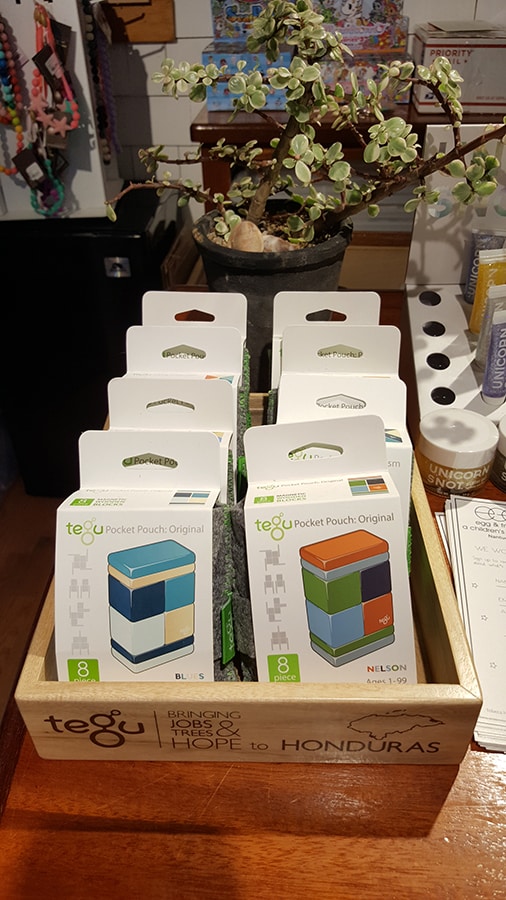 And it comes in colors that will go with just about any top. For our girls, we were drawn to the adorable Combo dresses that are colorful, soft, and warm for fall and winter wear.
In addition to the wonderful collection of children's clothes, Egg & Friends also carries books, toys, beach games, rainy day fun, and vacation accessories like fun swim goggles for kids. While at Egg, we found the perfect gift for a two-year-old's birthday party we were attending later that day—a colorful tegu magnetic block set—and we bought two tokidoki boxes for her older brother and sister.
And one more reason to visit EGG & Friends this week—everything summer is deeply discounted!
Egg & Friends is open daily at 2 Harbor Square (behind the Gazebo).