Award-winning vocalist Marc Martel will take the stage as special musical guest at the 25th annual Boston Pops on Nantucket alongside the Boston Pops Esplanade Orchestra, bringing the music of legendary rock band Queen, to Nantucket on August 13th at Jetties Beach.
Martel is widely known for his performance as the voice of Freddie Mercury in the 2018 Oscar- winning film Bohemian Rhapsody as well as being selected by the original Queen members Brian May and Roger Taylor to front their official tribute, The Queen Extravaganza. His performance will mark the first live Boston Pops on Nantucket in nearly three years, since being postponed in 2020 and 2021 due to effects of the COVID-19 pandemic.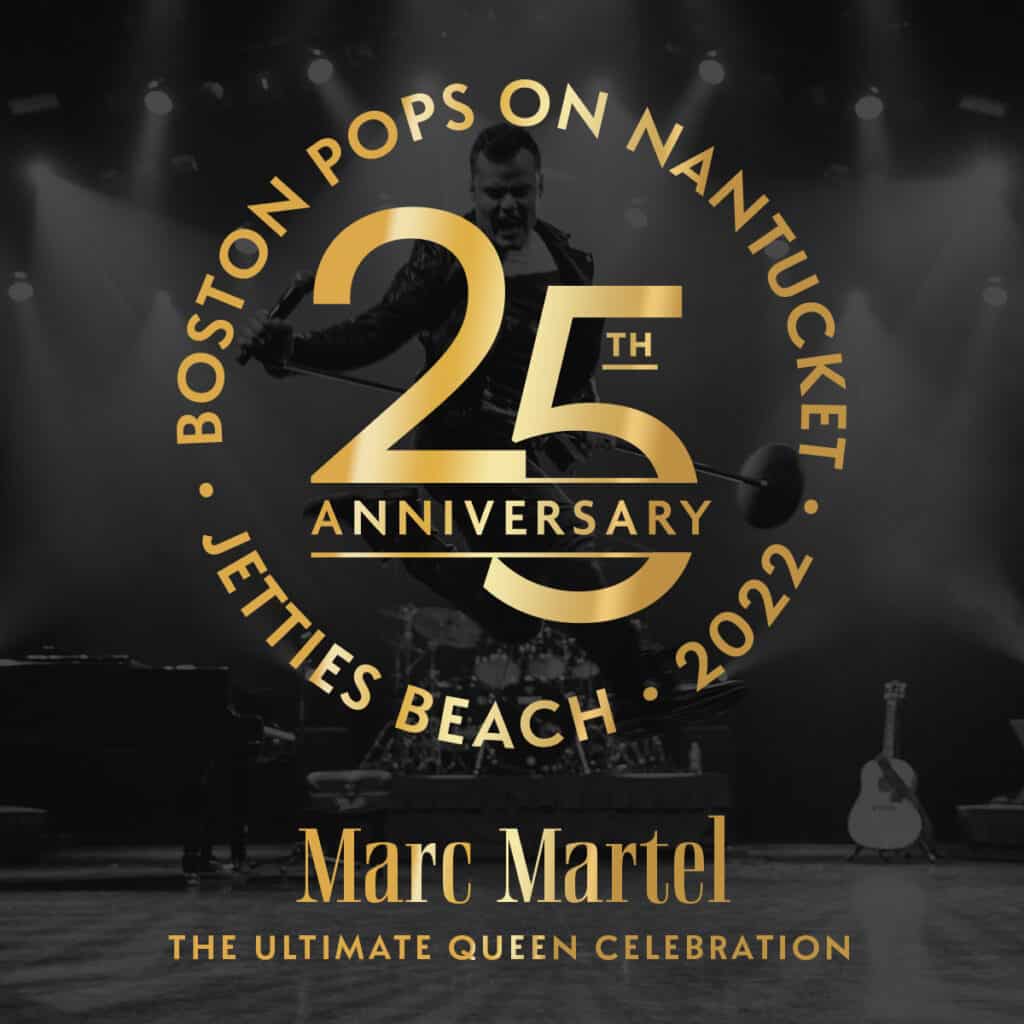 Since 1997, the Boston Pops on Nantucket, presented by White Elephant Resorts, Jill and Stephen Karp, and sponsored by Fidelity Investments, continues to be the island's most beloved summer event, bringing together thousands of community members for a night of unparalleled entertainment in support of Nantucket Cottage Hospital. The event continues to stand as Nantucket Cottage Hospital's single largest fundraiser, bringing in millions of dollars to help support and sustain the hospital's operations and its year-round commitment to the health and wellbeing of the island community.
"Marc Martel puts on a concert that is simply extraordinary. Jetties Beach will be rocking on August 13th!" said Bruce A. Percelay, event chairman along with his wife Elisabeth. Singing the National Anthem will be Nantucket's Skyler Wright recording artist and cast member of the hit TV show Dexter: New Blood.
General admission ticket sales will begin this May through Nantucket Cottage Hospital's website. Reserved seating is available now by calling (508) 825-8250.