Whales…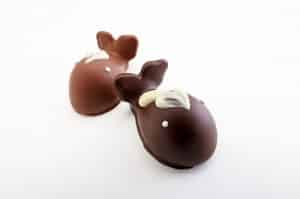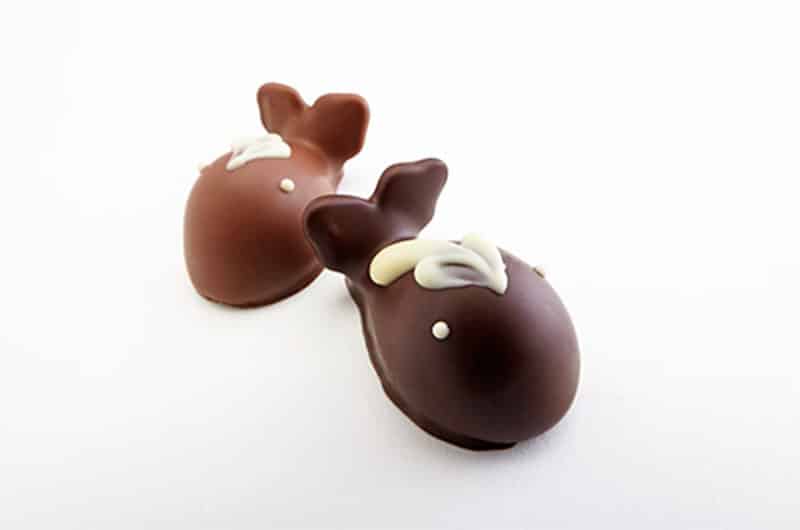 If you love chocolate, you'll love Sweet Inspirations, Nantucket's artisan chocolatier. This spring they moved back to their original home at Zero India Street, across from the Atheneum park. In this newly renovated space, they have an open artisan kitchen with lots of natural light and better display space for customers to see all their delectable treats.
Their award-winning Cranberry Cheesecake Truffle is the perfect taste of Nantucket, combining the flavors of our island's fall harvest with imported chocolate, fresh cream, and culinary artistry that only Sweet Inspirations chocolatiers can add.
We also adore their Coco the Whale™ truffles — each one has a hand-fashioned chocolate tail, white eyes and spout, and a hand-piped body of whipped fresh cream ganache. We prefer our whales in dark chocolate, but our grandkids love the milk chocolate version. Either way, these confections are a fun and delicious treat, and they make great gifts and Nantucket party favors.
You can bring your truffles home in a limited edition gift tin featuring artwork by island painter Barbara Capizzo. Need a taste of Nantucket or a special gift after you've left our island? Sweet Inspirations ships and takes orders online at nantucketchocolatier.com
Turtles…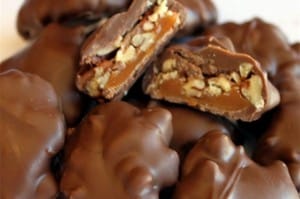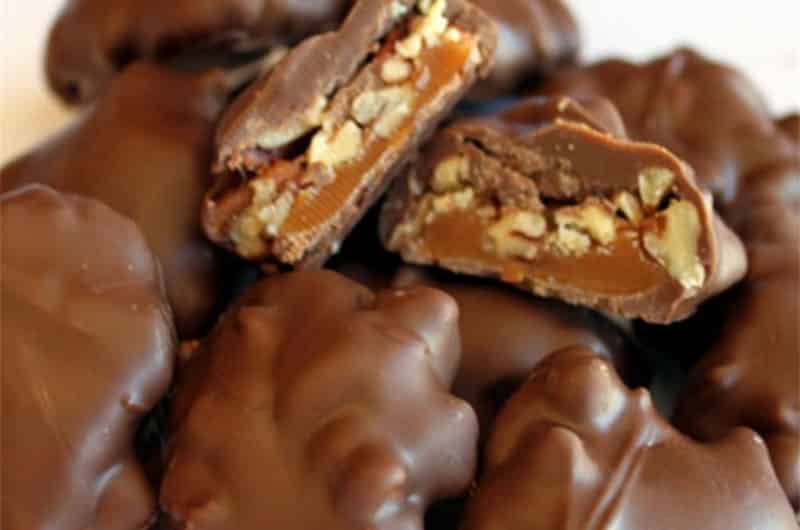 Nantucket Candy Company at 48 Centre Street has the perfect chocolate treat to savor slowy: turtles! Their Sea Salt Caramel Turtles are a heavenly blend of slow roasted pecans or cashews, handmade with buttery, rich caramel, chocolate and of course, sea salt, which tops off this perfect creation. Their luscious caramel is made in small batches to ensure that it is soft and will melt in your mouth with every bite. These turtles come in several versions: white chocolate, dark, milk. If you are a cranberry lover, try their Signature Cranberry Sea Salt Turtles. This divine fusion of sweet, buttery and salty flavors is sure to please your palate. Stop into this shop at Centre & Broad streets today to try them!
and Penuche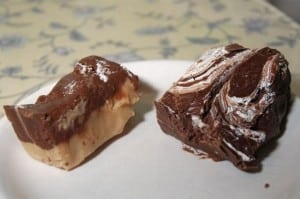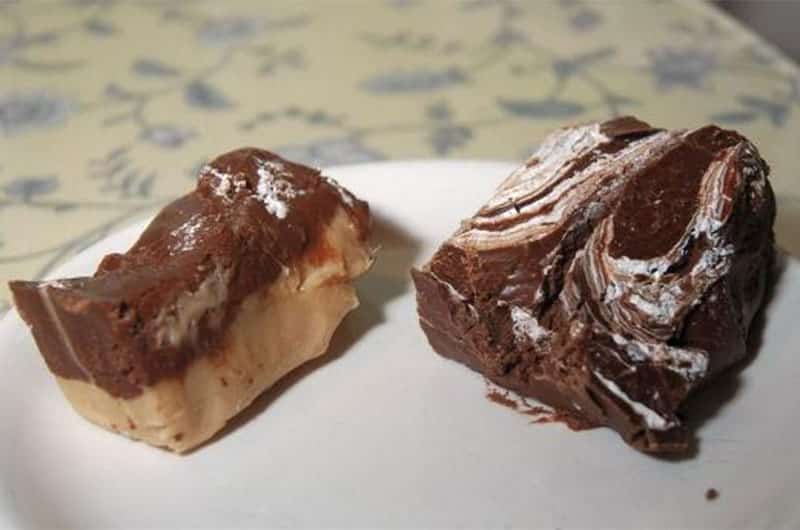 Start with the classic—butter, sugar, milk, honey—for a satisfying caramel experience. Then move on to chocolate, vanilla, peanut butter, peppermint, maple, cappuccino, cranberry… Aunt Leah's Fudge has a flavor to please everyone—more than thirty at last count! After 35 years of teaching on Nantucket, Leah Bayer retired and now she works every day at her fudge shop on Straight Wharf. She delights in creating new and interesting fudge flavors and combinations. And she loves seeing the kids she taught bring their kids in for a sweet treat.
Our favorite is the classic penuche, but every time we stop in there is a new flavor to taste. Each box of fudge comes with a small knife in case you need a taste on your way home.
Aunt Leah's Fudge shop is in The Courtyard, just a few steps off the actual wooden slats of Straight Wharf. Make it your first and last stop on Nantucket. If you need more once you get home, just go to auntleahs.com.