The Nantucket Film Festival announced today additional programming for the 2017 line-up, including brand new and returning Signature Programs, Short Films and Virtual Reality, and an additional honoree. NFF also revealed this year's jurors for the Showtime Tony Cox Screenplay Competitions. The 22nd annual Nantucket Film Festival runs June 21-26, 2017.
This year's Signature Programs will include a mixture of returning and brand new programs. Returning to NFF is the popular All-Star Comedy Roundtable, Presented by Ben Stiller, featuring Whitney Cummings ("2 Broke Girls") and Kristen Schaal ("The Last Man on Earth"), and hosted by Pete Holmes ("Crashing"); In Their Shoes…®, a conversation with honoree Tom McCarthy (SPOTLIGHT) and MSNBC's Chris Matthews; Afternoon Tea Talk with Academy Award®-nominee Gabourey Sidibe (PRECIOUS, "Empire"), which will feature a screening of her directorial debut THE TALE OF FOUR, created as part of Refinery29's Shatterbox Anthology short film series; a 30th anniversary Beach Screening of LA BAMBA, accompanied by a conversation with star Esai Morales; and Morning Coffee With…®, a free flowing daily conversation with filmmakers at the festival, hosted by actor and director Tom Cavanagh ("The Flash," "Ed").
New to NFF this year are TV and Talks, which offers audiences a look at special episodes of new television series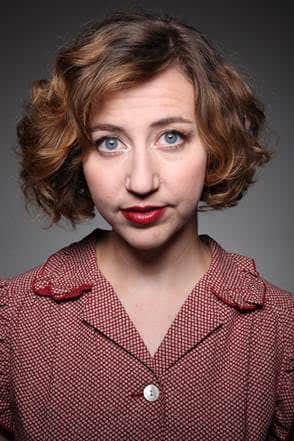 paired with conversations with series creators or talent, including a sneak preview of episodes of EPIX's new series Get Shorty, as well as a special episode of Netflix's docuseries The Keepers; and Late Night Letters, an evening of curated missives from notable writers read by special guests and hosted by NPR's Ophira Eisenberg. Full information on all Signature Programs below.
Geremy Jasper will receive the New Voices in Screenwriting Award, presented by comedian, actress, and performer Bridget Everett (PATTI CAKE$, Inside Amy Schumer, FUN MOM DINNER). Jasper's film PATTI CAKE$, starring Danielle Macdonald and Everett, will screen at the festival as a Spotlight Film. Previous recipients of this award include Sian Heder, Leslye Headland, Ben Zeitlin and Lucy Alibar, Michael Arndt, Lake Bell, and Mike Cahill. Jasper joins previously announced honorees Oscar®-winning writer/director Tom McCarthy, acclaimed documentary filmmaker Nick Broomfield, and Emmy-nominated writing team David Crane and Jeffrey Klarik at the Screenwriters Tribute on Friday, June 23.
Additional films were announced to the NFF lineup, including six Short Film Programs, featuring Micah Perta's DAYTIME NOON, starring Olivia Wilde; Maris Curran's THE MAN IS THE MUSIC; and Charlotte Barrett's THE PHANTOM MENACE, starring Lily Rabe and Eric Ladin.
The festival also announced the sophomore edition of Enter the Story: Virtual Reality Experiences, including Félix Lajeunesse and Paul Raphaël's THE PEOPLE'S HOUSE: INSIDE THE WHITE HOUSE WITH BARACK AND MICHELLE OBAMA, and Danfung Dennis' MELTING ICE, featuring Al Gore and Konrad Steffen, a companion piece to NFF Closing Night Film AN INCONVENIENT SEQUEL: TRUTH TO POWER.
The 22nd Annual Nantucket Film Festival runs June 21-26, 2017. Passes and ticket packages are on sale now on the festival's website www.nantucketfilmfestival.org.
Over the past 21 years the Nantucket Film Festival has mixed highly anticipated awards contenders with the films of talented emerging filmmakers. NFF has brought together the film industry's most recognized screenwriters and storytellers, including Oliver Stone, Steve Martin, Judd Apatow, Beau Willimon, Kathryn Bigelow, Sarah Silverman, Alexander Payne, David O. Russell, Diane Keaton, Robert Towne, Glenn Close, and Aaron Sorkin. NFF has also produced the All-Star Comedy Roundtable Presented by Ben Stiller; the ever-popular Late Night Storytelling event featuring personal stories with a specific theme from the likes of Mike Birbiglia, Tina Fey, Michael Ian Black, Lily Taylor, and many others; and the insightful conversation series In Their Shoes…, which has included Robin Wright and Beau Willimon with Chris Matthews, Molly Shannon with Michael Ian Black, and Bradley Whitford with Chris Matthews.

The Nantucket Film Festival was founded by brother and sister team Jonathan and Jill Burkhart in 1996 to promote the cultural awareness and appreciation of the fine art of screenwriting in the world of cinema. Since then, NFF has become one of the premier destination film festivals in the world. Visitors come from all over to experience the preview screenings, unique signature programs, and stand out hospitality on a magical island rich with history, a friendly atmosphere, and beautiful sandy beaches. In addition to screening over 75 films across six days, The Screenwriters Tribute, In Their Shoes… hosted by Chris Matthews, Late Night Storytelling, the daily Morning Coffee With… series, and much more.