The Nantucket Film Festival announced today the honorees for the 2018 festival – including the Screenwriters Tribute to Oscar®-nominated writer/director Noah Baumbach; the Special Achievement in Documentary Storytelling Award to Oscar® and Emmy®-winning documentary filmmaker Morgan Neville; and the New Voices in Screenwriting Award to Sundance Film Festival Audience Award winner Andrew Heckler. The Screenwriters Tribute will take place on Saturday, June 23rd, 2018.
The festival will also see the return of the popular All-Star Comedy Roundtable,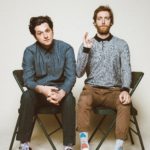 with a twist: This year's event has a focus on improv, led by actors and comedians Thomas Middleditch and Ben Schwartz (photo right by Sela Shiloni), and presented by Ben Stiller, who will join in on the evening of improv. Nantucket audiences will also have the unique opportunity to participate in a live taping of NPR's entertaining game show Ask Me Another hosted by NFF regular Ophira Eisenberg. The 23rd Nantucket Film Festival (NFF) will take place June 20-25, 2018, celebrating the art of screenwriting and storytelling in cinema and television, on a beautiful island rich with history.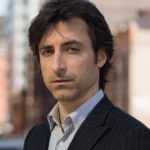 The 2018 Screenwriters Tribute Award will be presented to Oscar-nominated writer and acclaimed director Noah Baumbach. His first feature, KICKING AND SCREAMING, which he both wrote and directed, premiered to critical acclaim at the 1995 New York Film Festival. Baumbach was nominated for an Oscar for Best Original Screenplay for his film THE SQUID AND THE WHALE, which he also directed. Additional notable films from Baumbach include MISTRESS AMERICA (NFF 2015), FRANCES HA, WHILE WE'RE YOUNG, and GREENBERG. Baumbach most recently wrote and directed THE MEYEROWITZ STORIES (NEW AND SELECTED), which debuted in competition at the 2017 Cannes Film Festival. Baumbach just wrapped production on a new film he wrote and directed starring Scarlett Johansson, Adam Driver, and Laura Dern. Previous recipients of the Screenwriters Tribute Award include Tom McCarthy, Oliver Stone, David O. Russell, Judd Apatow, Paul Haggis, Aaron Sorkin, Nancy Meyers, and Steve Martin, among others.
Documentary filmmaker Morgan Neville will receive the Special Achievement in Documentary Storytelling Award. Neville won an Oscar for Best Documentary Feature and a Grammy® for Best Music Film for 20 FEET FROM STARDOM (NFF 2013). Other credits include BEST OF ENEMIES (NFF 2015), for which he won an Emmy Award; JOHNNY CASH'S AMERICA; KEITH RICHARDS: UNDER THE INFLUENCE; and Netflix series CHELSEA DOES. His most recent film, WON'T YOU BE MY NEIGHBOR?, depicting the life and legacy of late, longtime Nantucket resident Fred Rogers, the beloved host of the popular children's television series Mister Rogers' Neighborhood, debuted at the 2018 Sundance Film Festival and will be released by Focus Features in June. Past recipients of this award include Nick Broomfield, Rory Kennedy, Steve James, Liz Garbus, Davis Guggenheim, Barbara Kopple, and Heidi Ewing & Rachel Grady.
Andrew Heckler will receive the New Voices in Screenwriting Award. After a long career as a stage and screen actor, Heckler made his writing and directorial feature film debut with BURDEN, the true story about the redemption of a Klansman, a passion project he's wanted to bring to the screen for 20 years. The film, starring Garrett Hedlund, Forest Whitaker, and Andrea Riseborough, premiered at the 2018 Sundance Film Festival, where it won the Audience Award in the US Dramatic Competition. Heckler founded Workhouse Theater in New York City, where he has produced, directed, and acted in over 35 productions. Previous recipients of this award include Geremy Jasper, Sian Heder, Leslye Headland, Ben Zeitlin and Lucy Alibar, Michael Arndt, Lake Bell, and Mike Cahill.
"The Nantucket Film Festival has always recognized exemplary screenwriting and storytelling, and this year we are delighted to honor such incredibly talented filmmakers and welcome them into our Festival family," said Mystelle Brabbée, Executive Director of the Nantucket Film Festival. "It's a great joy to celebrate the work of these brilliant creators, from Noah Baumbach and his commitment to the written word, bringing us witty dramas full of all-too human characters, to Morgan Neville and his revealing and insightful documentary portraits, to Andrew Heckler and his all-too-timely breakout drama about racial divide and the possibility of redemption. Their stories consistently entertain and enlighten and we are thrilled to recognize their achievements this June!"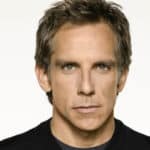 Ben Stiller will return to present NFF's long-running audience favorite event with a new spin. The All-Star Comedy Roundtable: The Improv Takeover offers an evening of spontaneous storytelling and improvisational comedy. Actors and comedians Thomas Middleditch (Silicon Valley) and Ben Schwartz (Parks and Recreation) kick off their sold-out national tour of MIDDLEDITCH AND SCHWARTZ at NFF with a special version of their hysterical improv show featuring Stiller on Friday, June 22nd.
Brand new this year, NFF will present a live-taping of NPR's Ask Me Another. Host Ophira Eisenberg will entertain the festival audience with her popular game show, which mixes trivia games with comedy and music. Special guests for the taping will be announced at a later date. This episode of Ask Me Another will be taped on Thursday, June 21st and will be aired on NPR to listeners across the country and on the Ask Me Another podcast. 
The 23rd Annual Nantucket Film Festival runs from June 20-25, 2018. Plan your travel to Nantucket Island and your lodging at Nantucket.net. Festival passes are on sale now and ticket packages will go on sale April 24 at 12 Noon on the festival's website.
The Nantucket Film Festival was founded by brother and sister team Jonathan and Jill Burkhart in 1996 to promote the cultural awareness and appreciation of the fine art of screenwriting in the world of cinema. Since then, NFF has become one of the premier destination film festivals in the world. Visitors come from all over the world to experience the preview screenings, unique signature programs, and stand out hospitality on a magical island rich with history, a friendly atmosphere, and beautiful sandy beaches. In addition to screening over 100 films across six days, NFF presents the Screenwriters Tribute, In Their Shoes…®, our daily Morning Coffee With…®, and other Signature Programs.