Join the Nantucket Maria Mitchell Association (MMA) for a special edition of its popular Release Day event this Saturday, September 25 at 12 noon via Zoom. This free event will include a live Q&A with the MMA Aquarium Director, Jack Dubinsky.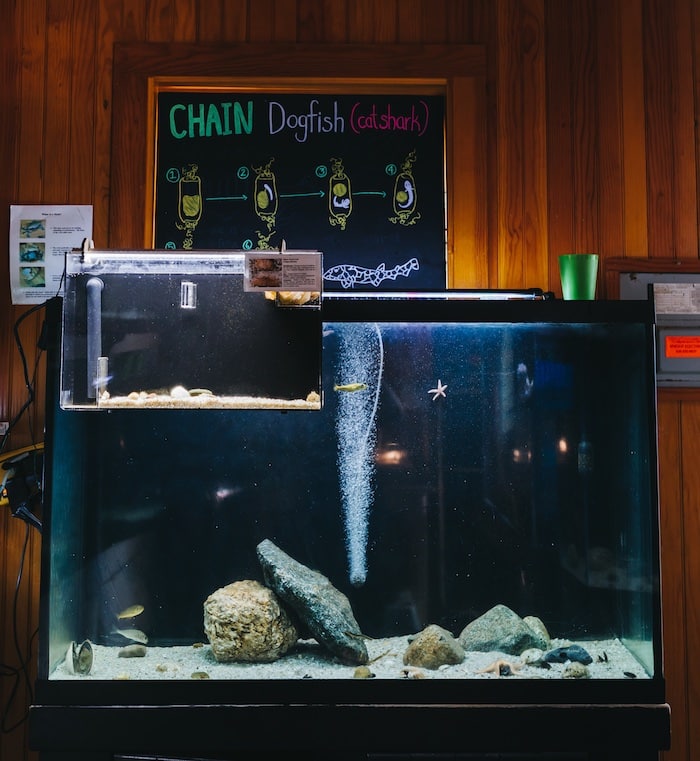 Each summer, the Maria Mitchell Association Aquarium's Director, Jack Dubinsky, and his team of dedicated college interns and volunteers, explore the shores of Nantucket and collect an assortment of marine life to feature at the popular Washington Street Aquarium. They snorkel, seine, and beach comb, and find over 100 different marine animals to care for throughout the season, representing roughly 70 different species. Local fishermen also greatly contribute to the collection. When the Aquarium closes at the end of the summer, the MMA typically hosts over 200 people at the annual Release Day event to say goodbye to our marine friends, and safely return them to the ocean.
This year, with thanks to The Osceola Foundation, the MMA has partnered with Nantucket Community Television (NCTV) to provide this event virtually! Celebrate Climate Change Awareness Month by learning about the importance of biodiversity and Nantucket's unique marine ecosystems through a short film, and enjoy a live Q&A with Jack Dubinsky at the conclusion of the event.
Register for the Release Day to get a link for the Zoom.
The Maria Mitchell Association is a private non-profit organization. Founded in 1902, the MMA works to preserve the legacy of Nantucket native astronomer, naturalist, librarian, and educator, Maria Mitchell. The Maria Mitchell Association operates two observatories, a natural science museum, an aquarium, a research center, and preserves the historic birthplace of Maria Mitchell. A wide variety of science and history-related programming is offered throughout the year for people of all ages.