This series of limericks first appeared in a June 14, 1924 edition of a Nantucket newspaper. It all began when the Princeton Tiger revived the then well-known limerick printed first below and the Chicago Tribune answered with the second limerick. The New York Exchange went one step further with the third rhyme, and the Pawtucket Times took over from there.
A few years ago, Yesterday's Island began to encourage readers to continue the saga. Because of reader demands, we again issue the challenge our readers to write their own "chapters." (Only rhymes in the form of limericks will be accepted. Limericks should have five lines that follow the rhythm in the examples below.) Send the limericks to us at P.O. Box 626, Nantucket, MA 02554, or email your limerick.
There once was a man from Nantucket,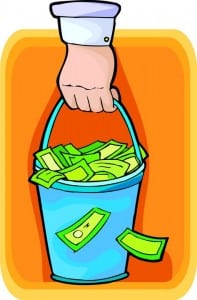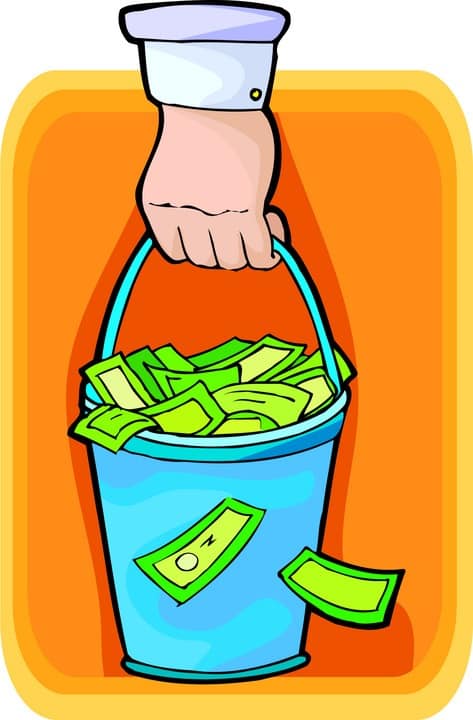 Who kept all of his cash in a bucket,
But his daughter, named Nan,
Ran away with a man,
And as for the bucket, Nantucket.
—Princeton Tiger
But he followed the pair to Pawtucket,
The man and the girl with the bucket;
And he said to the man,
He was welcome to Nan,
But as for the bucket, Pawtucket.
—Chicago Tribune
Then the pair followed Pa to Manhasset,
Where he still held the cash as an asset,
But Nan and the man
Stole the money and ran,
And as for the bucket, Manhasset.
—Exchange
Of this story we hear from Nantucket,
About the mysterious loss of a bucket,
We are sorry for Nan,
As well as the man—
The cash and the bucket, Pawtucket.
—Pawtucket Times
And our newest additions:
Well, Nan settled down in Assonet.
But that leaves a question now, don't it?
Did she think on that bucket
full of cash on Nantucket?
I'd say you can bet your Assonet!
– Clayton Commons of Rhode Island
On reading of Nan and Paw's bucket
I penned this short verse, and with luck it
Will show I have feelings
For Paw, 'cos Nan's dealings
With him were real cruel; you can't duck it.
– Chris Whitehead of West Sussex, UK
There once was a man from Nantucket
Who collected his 'shrooms in a bucket
At the local museum
He tried to ID 'em
But failed and in wrath cried "Aw shuck it!"
– Mike Boom of Berkeley, CA
When the man saw Pa leave with the bucket,
He sent Nan home, with a plan, to Nantucket.
Said he, "Sneak in the house,
And quick as a mouse,
Out the window, the bucket, you chuck it.
—C. Alan Reber, Arizona
She returned with no more than a ducat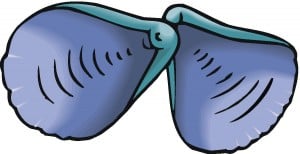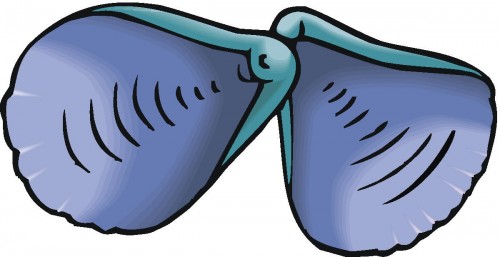 And said "Jewels, Dad, tell me where you stuck it."
"If you'd like a nice pearl"
He said to his girl
"Just take this here oyster and shuck it"
— Patrick McKeon, Princeton, NJ
Pa said,  'Nan, about the bucket:
If it's money you need, I don't lack it.
I could give you some cash
From my plentiful stash,
There was no need for your man to jack it.'
— Kevin Foley , Vienna, Austria
A birdwatching Brit. on Nantucket,
Drew his Peterson Guide from his pocket,
To check on a bird
He'd both seen and heard;
"A blue jay!" he cried. "I can tick it!"
— Peter Chubb, Aldeburgh, Suffolk, England
Pa went back to Nantucket,
And decided to toss the bucket,
He bought bees with the money,
and now he sells honey,
But the money he earned, Mantucket
— Tami Martinex, Playa Del Rey, CA
The theft had the whole Island reeling,
When Nan and her man went a stealing,
Nan grabbed a deck of cards and a tent,
To West Virginia she went,
Pa found Nan dealing in Wheeling.
— Bill Briggs, Tusseyville, PA
Before Nan lifted that cash and bucket
It wasn't his but Pawtucket
When the owner saw Pa
To claim it by law
Pa said, I don't have that bucket, Nantucket.
A nanny left home for Nantucket,
In search of the infamous bucket.
Alas, the bucket was found
With the help of her hound.
And as for the bucket Nantucket.
— Sharon Graves, El Dorado, AR
That bucket was soon found in Juneau,
And the cash that it held caused a row,
Such that Nan and her mate
As they fled from the state,
Grabbed the bucket and ran, don't Juneau.
— Rob Keister, Fountain Valley, CA
Why all the fuss 'bout this bucket?
Sure, Nan and her man left and tucket
But Pa still owns land
out on Sankaty sand
When he sells, all that cash he'll just truck it!
— Joseph Kim, Walen, MA
On Nantucket, the island I live,
Cash flows through my bucket, a sieve.
When Nan and her man
Return home again,
I'll have nothing but love left to give.
There once was a man from Nantucket,
Who gave me his Nantucket Bucket,
By doing his part,
He won my heart,
And I fell for that man from Nantucket.
— Bonnie Mitchell, White Plains, NY
The lawyer they hired, Dan Schuckat,
Advised the two people to chuck it
And offer to settle;
That tested their mettle.
And as for their fortune, Dantucket.
— Jane Gill-Shaler, North Carolina
The man built their home in Alaska,
Nan wished she had stuck with Nebraska,
For the weather was cold,
And she was getting old,
Poor old Nan and the man in Alaska.
— Joshua Zubricki, Gloucester, MA
Nan took the cash to Nantasket
Before her ol' man blew a gasket
Nan showed some class
By carrying her stash
In a handwoven Nantucket Basket.
— John Ryan, Haverill, MA