Multi-platinum artist and two-time Grammy award winner Kenny Loggins will join the Boston Pops Esplanade Orchestra as the special musical guest for the 20th annual Boston Pops on Nantucket concert this summer to benefit Nantucket Cottage Hospital.
Kenny Loggins' remarkable four-decade-plus career has brought him from the top of the charts to the toast of the Grammys.  He's had smash hits on Hollywood's favorite soundtracks, rocked worldwide stages, and found his way into children's hearts while bringing his smooth, beautiful voice to platinum albums of a stunning variety of genres.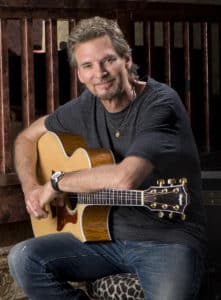 On Saturday, August 13, Loggins will join conductor Keith Lockhart and the Boston Pops Esplanade Orchestra for a night of music, dancing, and fabulous fireworks on Jetties Beach.
Loggins follows previous special musical guests for the Boston Pops on Nantucket concert including last year's act, The Australian Bee Gees, as well as former special guests Matthew Morrison, Michael Cavanaugh, Carly Simon, Linda Eder, Joel Grey, and the late Natalie Cole.
During the 1970s, Loggins was one half of the prolific recording and touring duo Loggins and Messina before he embarked on a solo career that included platinum albums and smash hits on the soundtracks for the classic 1980s movies Caddyshack, Footloose, and Top Gun.
Boston Pops on Nantucket 2016 #POPSonACK from Nantucket Cottage Hospital on Vimeo.
This year's 20th anniversary concert is being spearheaded by event chairs Craig and Frances Lindner, seasonal residents of the island and friends of Nantucket Cottage Hospital.
"The Boston Pops on Nantucket is always a special night for the island community that brings everyone together for an important cause—our hospital," said Craig Lindner.  "Frances and I are honored to serve as chairs of the 20th anniversary edition of this great Nantucket summer tradition."
The annual concert is the largest single fundraiser for Nantucket Cottage Hospital that brings thousands of people from all walks of life together at Jetties Beach for an unforgettable night of entertainment. All funds generated during the event stay on Nantucket to sustain the hospital's year-round commitment to the health and wellbeing of the island community.
General admission tickets for this year's concert event are on sale now at NantucketHospital.org/Pops.
Nantucket Island Resorts / Jill and Stephen Karp return once again as presenting sponsors of the Boston Pops on Nantucket concert. Major sponsors for 2016 include Time Inc.'s Real Simple magazine and Fidelity Investments.