Most people are familiar with the Nantucket Book Foundation thanks to its signature event, the Nantucket Book Festival, held every June since 2012. Plans are already underway for the 9th annual Festival June 18-21, 2020, with an exceptional lineup of award-winning authors signed up for events, most of which are free. But the Book Foundation also works diligently to bring writers and their ideas to the Nantucket schools and community year-round.
One recent example is a visit in October from Mitchell Zuckoff, former Boston Globe Spotlight team reporter and author of Fall and Rise: The Story of 9/11. Reporting from Boston that day as events unfolded, Zuckoff has spent nearly 20 years following the stories of the survivors he met or the families left behind. Zuckoff appeared at the Dreamland with fellow author Robert Cocuzzo, engaging the audience in a fascinating conversation about his experiences writing his book. The next day, Zuckoff visited Nantucket High School, sharing his insights with the journalism and English classes. Fortunately for us, Mitchell Zuckoff has agreed to return for the 2021 Nantucket Book Festival, just before the 20th anniversary of 9/11.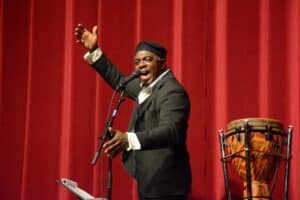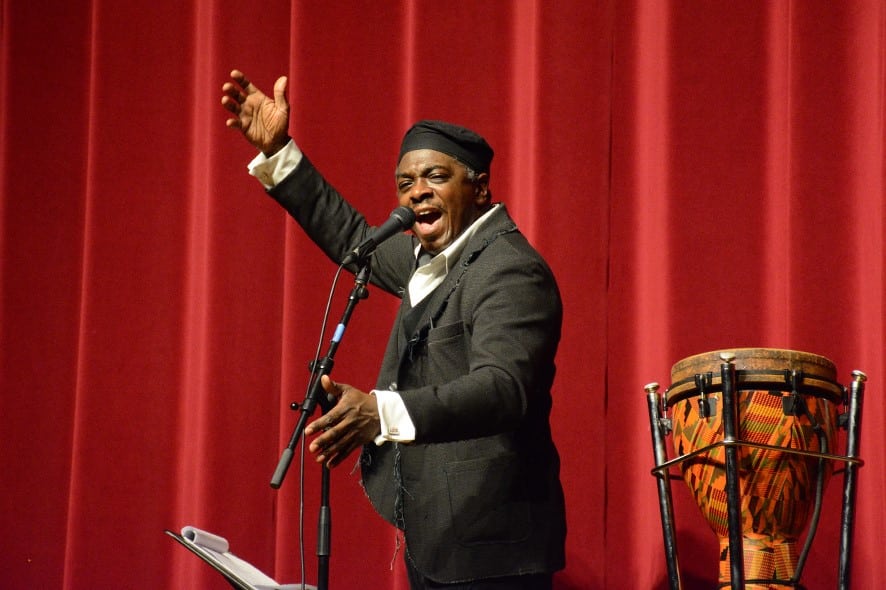 Boston poet Regie Gibson has the distinction of being the Nantucket Book Foundation's first Visiting Poet, appearing at the high school on January 9 and thrilling the audience with his unique blend of music and poetry. A former National Poetry Slam champion himself, Gibson was the guest of honor that evening at the high school's first foray into Poetry Out Loud, a national recitation competition. 
YA author Padma Venkatraman will visit the elementary and middle schools on March 10, 2020. As librarian Rebecca Hickman wrote: "[Padma's] latest novel, The Bridge Home, was the 2019 Global Read Aloud pick for middle school. Our 6th grade ELA classes all participated in this global project. The 7th grade history curriculum studies India and the culture. This important book allows students to look into the windows of those that are less fortunate by transporting the reader to the streets of India, providing a glimpse into the poverty and homelessness that is affecting this country. "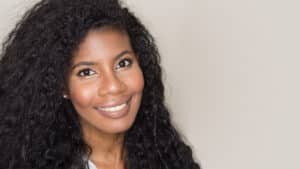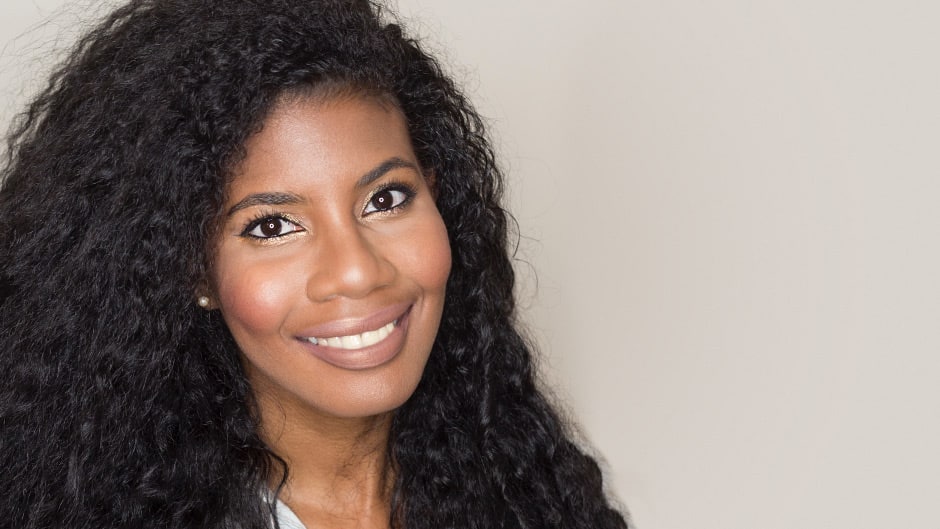 Nic Stone will be the Nantucket Book Foundation's Visiting Author for the High School in Spring 2020, presenting on Thursday April 2. Stone is a New York Times bestselling author of novels Dear Martin and Odd One Out, and an earlier book, Snow in Love. She brings a diverse voice to the field of YA Literature. Elizabeth Reinemo, a Nantucket High School English teacher, wrote, "It will be an amazing opportunity to have the exuberant Ms. Stone visit our diverse island. Nic Stone is an amazing teen advocate who brings adventure, empathy, culture, and spark to prominent issues affecting today's youth. Our students will benefit tremendously from hearing from this powerful woman. "
The Nantucket Book Foundation's school programs are made possible by grants from the Nantucket Golf Club Foundation, The Community Foundation for Nantucket, Nantucket Education Trust, and generous donors and sponsors.
Finally, plans are underway for a special evening of "Cocktails, Conversation, and Couture" with Elin Hilderbrand and Jennifer Weiner on July 1. Sponsored in part by the Nantucket Hotel, the evening will feature a "Read the Runway" with book lovers from across the island modeling fashions from our local boutiques and shops. Hilderbrand and Weiner will then have a lively conversation (accompanied by signature cocktails) about their new books out this spring and summer. Tickets will be on sale soon at the Book Festival website.