If you're anything like me, then you're waiting till Saturday to get a gift for Mom this Mother's Day.  Not to worry!  You can shop locally and last-minute and still make Mother's Day memorable for your mom.  Here are our top 10 suggestions …
If your mom loves to get up early, get up early with her this Mother's Day and treat her to coffee and a pastry at The Bean on India Street.  They open at 6am, even on Sunday, and you can savor it there or drive her to the beach to welcome the day.
If your mom loves chocolate, then the perfect gift is an artisan tin filled with truffles made right here on Nantucket at Sweet Inspirations.  Their shop at Zero India Street (behind the downtown Post Office) is filled with tempting treats.  Our favorites are the Champagne Truffles and the Cranberry Cheesecake Truffles that you'll find nowhere else!
If your mom loves to go out to eat, then take her to Proprietors bar & table for Sunday Brunch.  Their Brunch Menu is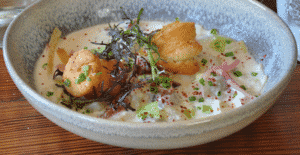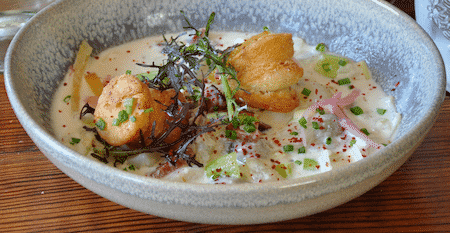 the perfect blend of breakfast and lunch, with intriguing combinations, artisan ingredients, and lots of delicious surprises.  We particularly like their Maple Chili Chicken Wings, Chef LaScola's Nantucket Oyster Chowda, and their Johnny Cakes with a new preparation every Sunday.  Or let Mom sleep in for once, and take her to Proprietors for dinner!  Either way, reservations are a must: 508-228-7477.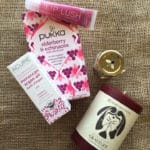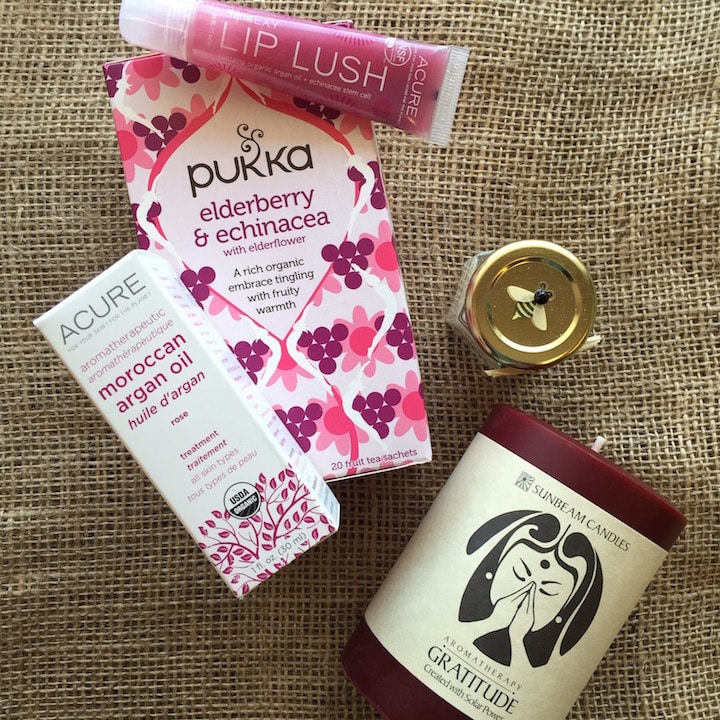 If your mom loves to pamper herself (and who doesn't!), you can stop by Annye's Whole Foods on Amelia Drive and buy her a basketful of organic and chemical-free face and body creams, soaps, and massage oils.  We recommend the Acure Moroccon Argan Oil, The Best Bee Savvy, and the Lip Lush.
If your mom loves things that are soft and stylish, select for her a hand-marbled silk scarf by Nantucket artist Miki Lovett.  Miki's scarves are available on-island at the Artists Association, in Parchment, and at Nantucket Bookworks.  Each of her colorful and beautiful scarves is one-of-a kind, and Mom will remember you every time she wears it.
If your mom loves to combine practicality and style, why not treat her to a leather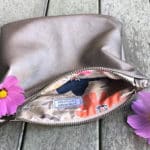 convertible bag by s•mac designs?  Chances are she's seen and admired these exquisite bags at Sustainable Nantucket's Saturday Markets, where designer Sarah Morneau is a regular. Mom can choose just the color leather and lining material from Sarah's website, and her custom gift will be ready in just a few weeks.
You can always get a gift certificate to Mitchell's Book Corner or Nantucket Bookworks for the mom who loves to read.  But we suggest you tuck that gift into another and buy her a copy of Leaving Time by Jodi Picoult (it's thrilling tale of a daughter searching for her mother), so she can spend her Mother's Day reading instead of shopping.  Then she can use the gift certificate later to buy another of Picoult's award-winning novels.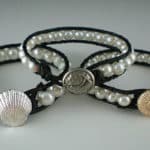 If your mom loves gifts that shimmer, stop by the G.S. Hill Gallery on Straight Wharf and get her one of the Nantucket Pearl Company's "Must Have" Nantucket Bracelets.  Judi Hill will help you choose pearl size, leather color, and clasp (scallop shell, island, lighthouse, lightship basket top, or silver dollar).
If it's sparkles that your mom loves, then a diamond Nantucket necklace or gem encrusted earrings by island jeweler Susan Lister Locke will make her smile.  Her shop at 28A Easy Street will be open from 10 am to 5:30 pm this Friday and Saturday, May 6 and 7 — perfect timing for a last-minute shopper!
Perhaps your mom deserves a full weekend of pampering?  In that case, the Splurge Package at The Wauwinet fits the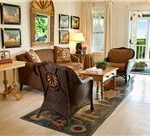 bill.  Your mom and a guest can relax in a luxurious room at this elegant island escape, with breakfast, lunch, afternoon port and cheese, dinner, and even a massage.  It's the perfect way to get away without going away!